Runner dressed as 'Big Ben' has bad time at London Marathon finish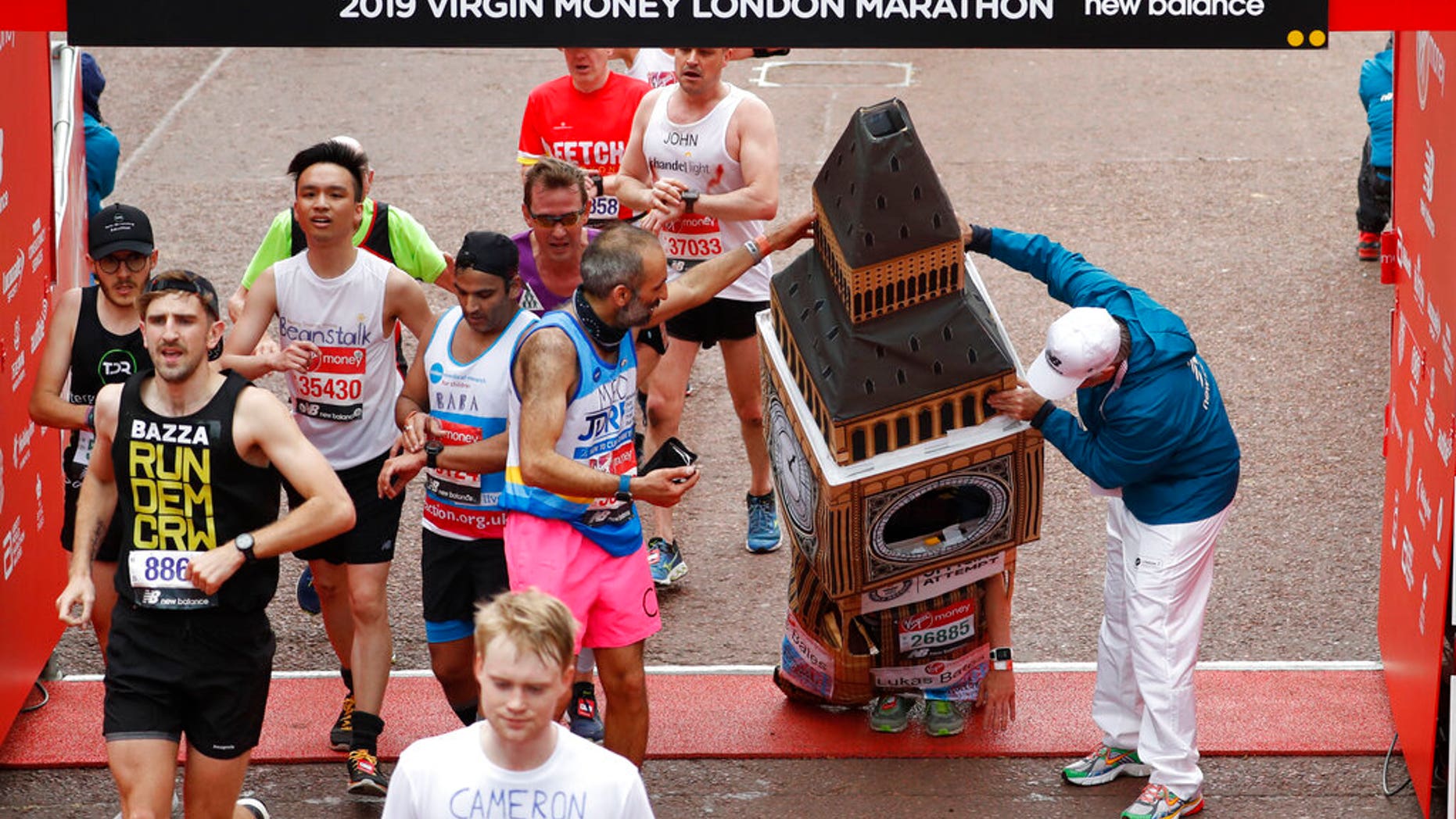 One runner's pain is every spectator's pleasure.
An Englishman was attempting to break the world record for a marathon runner dressed as an iconic building during Sunday's London Marathon. Dressed as the clock tower in London's Palace of Westminster — commonly known as "Big Ben" — Lukas Bates was close to making it across the finish line when he became stuck.
The 30-year-old's costume, which stretched close to five feet tall, got caught on the overhead scoreboard he was trying to run under. After several failed attempts to make it through himself, a race steward helped him to cross the line Sunday.
Bates, of the Paddock Wood Athletic Club in southeastern England, finished the race in 3 hours, 54 minutes and 21 seconds — almost 20 seconds slower than the record set by Richard Mietz, who ran the 2018 Berlin Marathon dressed as the Holstentor gate in Germany.
CLICK HERE TO GET THE FOX NEWS APP
"Our member Lukas Bates, running a brilliant sub 4hr time and then having a little trouble at the finish line! #BigBen," the athletic club tweeted.
The nickname "Big Ben" refers to the clock's Great Bell but is often extended to refer to both the clock itself as well as the clock tower. In 2012, the clock tower was formally renamed "Elizabeth Tower" to mark the 60th anniversary of Queen Elizabeth II's coronation.
The Associated Press contributed to this report.