Bible charity vows to continue translation work after murders of four employees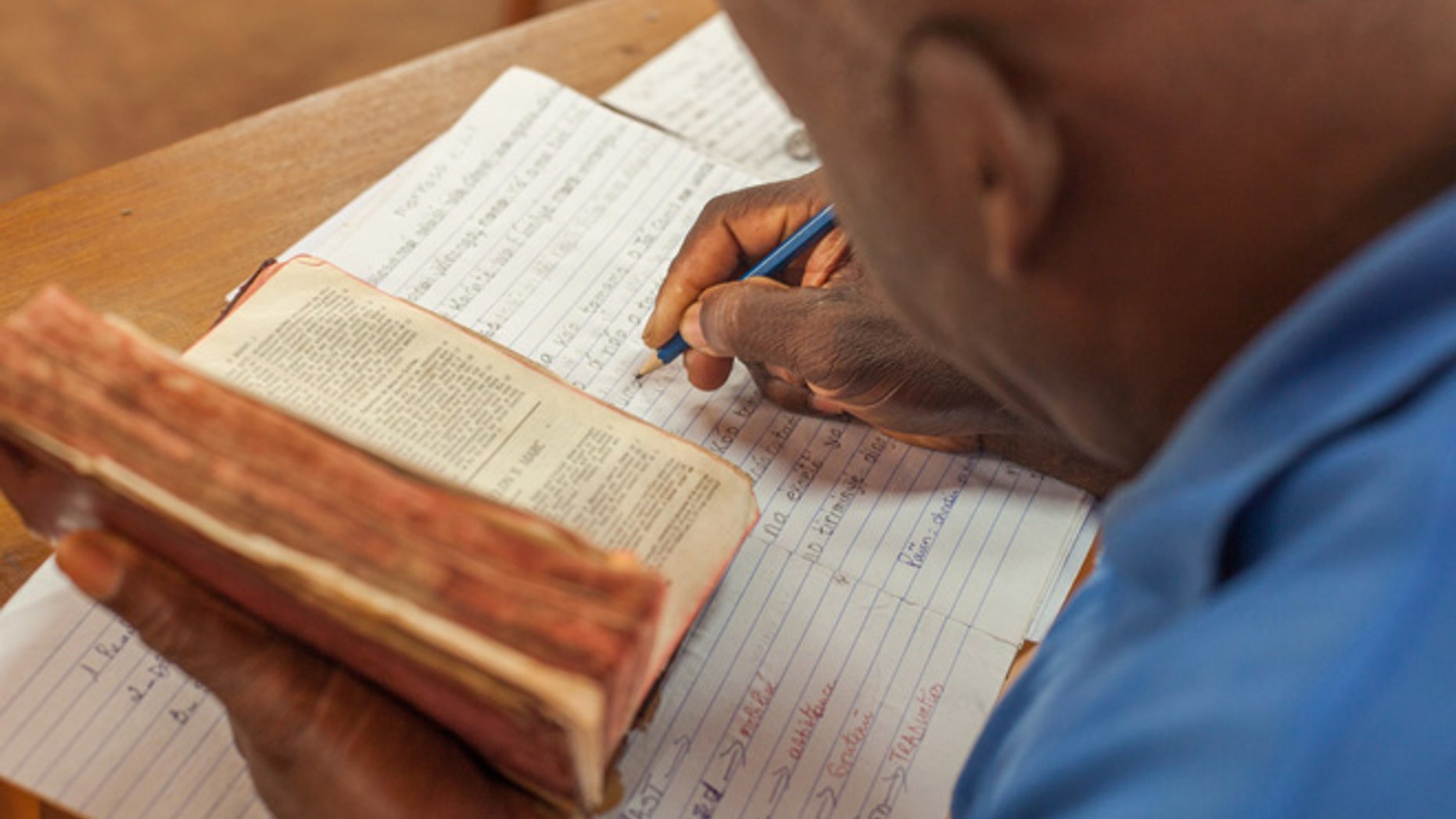 The murders of four translators working to bring the Bible to obscure languages in the Middle East earlier this month won't stop the charity behind the effort from its work, officials said.
The four unidentified translators, who worked secretly for Wycliffe Associates, a Florida non-profit dedicated to bringing the gospel to hundreds of obscure languages, were killed by suspected Islamist militants at an undisclosed location,Wycliffe officials said in a statement.
"They shot and destroyed all the equipment in the office," read the statement. "The invaders burned all the books and other translation materials in the office."
"Even when tragedy strikes, as in this case, the testimony of Christ is loud and clear..."
The work is so dangerous that Wycliffe Associates President Bruce Smith will not even say what country the office was in or give the names of those killed. He did say the attackers shot two workers to death and beat two more to death with emptied guns as they used their bodies to shield a senior translator who survived.
Officials for Wycliffe Associates said hard drives containing the translation work for eight different language projects may be salvageable.
"The remaining translation team has decided to re-double their efforts to translate, publish, and print God's word for these eight language communities."
The attack highlights the recent wave of genocide against Christians in places like the Middle East and Europe.
"The attack on translators shows how dangerous it is for Christians," Ryan Mauro, a national security analyst for the Clarion Project, told FoxNews.com
"Translators know the language and are usually familiar with the territory and population. Yet, even they are at high risk of death simply for being Christian. There is no how-to guide for survival that a Christian can follow."
Wycliffe Associates has been in existence for over 70 years, helping Christians throughout the world by working towards translating Bibles into nearly 2,000 different languages. They often set up offices in the areas where a new translation is needed, working on the ground level in places like Asia, Africa and South America as well as the Middle East using a method of translation called "Paradigm 3.0," which focuses on local translators and local control.
Smith said the work simply cannot be done in the relative safety of the U.S.
"The simple answer is that the Church prefers to do translation where the people are," Smith said. "Paradigm 3.0 Bible translation is all about church engagement from beginning to end. Dislocated translations delay and dilute the impact to the local communities."
Officials for Wycliffe Associates say that those who survived the attack have committed to finishing the projects in an effort to recover the work lost. They are in the process of setting up a new secret location and have even asked for the public's help in raising emergency funds.
"Even when tragedy strikes, as in this case, the testimony of Christ is loud and clear," Smith also said in his statement to FoxNews.com. "Yes, there is a tremendous cost. But as Tertullian, an early Church father, said – the blood of martyrs are the seeds of the church."