Bharti Airtel Q1 profit dives 10% but stock soars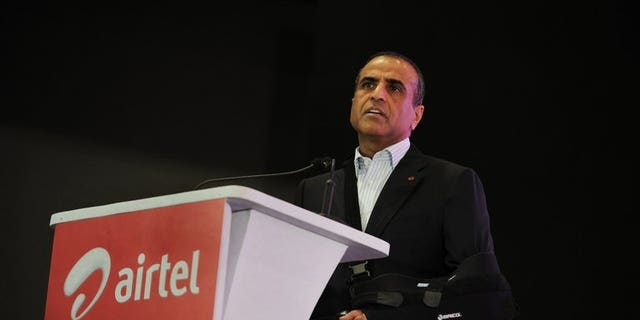 NEW DELHI, Delhi province (AFP) – India's top mobile firm Bharti Airtel Wednesday reported its 14th straight quarterly profit fall, hit by foreign exchange losses, but its shares soared on hopes of better performance as tariff wars waned.
The company, the fourth largest globally by customers, reported net profit for the first financial quarter to June fell by 9.6 percent to 6.89 billion rupees ($114 million) from a year earlier.
But the profit still outpaced market expectations while revenues climbed 9.2 percent to 20.26 billion rupees. Net debt fell by $908 million to $9.78 billion, helped by a stake sale.
"Our results for the quarter reflect the overall stability of our operations and demonstrate the potential for growth, particularly seeing robust data growth across all geographies," said Bharti's billionaire chairman Sunil Bharti Mittal.
"Results for Airtel India reflect rationality" returning to the hugely competitive Indian sector, Mittal added, with average revenue per user or ARPU -- a key ratio for telecom profitability -- surging eight percent year-on-year while data traffic doubled.
Bharti shares soared by more than eight percent before ceding some gains to trade up 5.66 percent at 339.60 rupees in afternoon trade, defying an overall weaker market.
Indian mobile firms have reduced discounts and raised some prices as smaller rivals exited, following a court order that eased market congestion and helped reduce cut-throat tariff competition.
Bharti, which has 275 million customers globally -- 191 million of them in India -- took a one-off charge of 5.4 billion rupees due to a sharply falling rupee and derivatives losses.
Losses from global operations, mainly its Africa venture, totalled just over seven billion rupees.
"I am not sure that this share price jump is fully justified -- the Africa operations are still a drag," Harit Shah, senior telecom research analyst at Mumbai's Nirmal Bang Institutional Equities, told AFP.
Bharti bought its Africa operations for $10.6 billion in 2010 to expand its global footprint. But average revenue per user in Africa slipped seven percent from the previous quarter.
"It has been tougher than expected," but "we are gaining market share," said Bharti managing director Manoj Kohli.
Bharti is around one-third owned by Singapore's SingTel, Southeast Asia's leading telecom operator.
India's telecom sector was a market star before bruising price wars pushed call rates to among the world's lowest.
The number of major telecoms players has tumbled from more than a dozen to around half that number, due to a 2012 Supreme Court ruling that scrapped the licences of various smaller firms over a scandal-tainted spectrum sale.
But cellular operators still face other problems, such as fighting a government demand for the payment of billions of dollars in extra charges for airwaves.
India's boom in phone connections has been overwhelmingly driven by cellular services but now the industry is looking to data as the next growth driver.
"The data market is going to explode over the next decade," Kohli said.
"Everyone from device manufactures to the operators will gain -- it's a win-win situation for all -- we are joined at the hip in this."