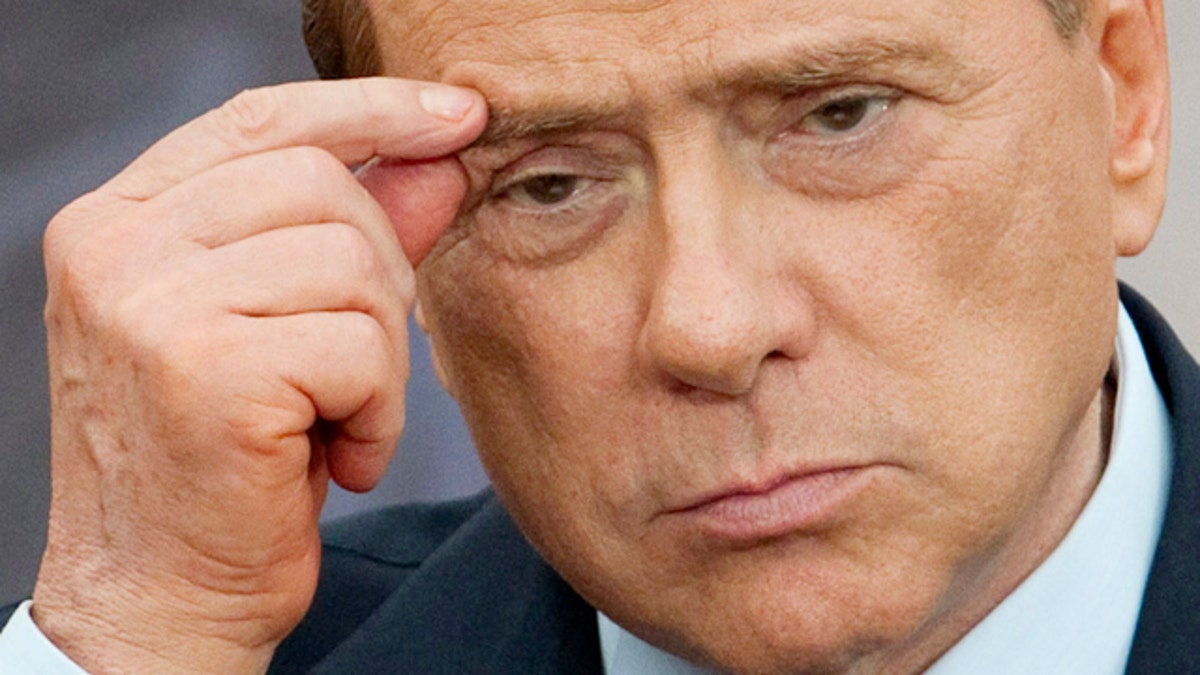 ROME – They are calling it the Italian Spring.
After Silvio Berlusconi's long years in power, the electorate rose up and said they had enough, overturning laws passed by his government to revive nuclear energy, privatize the water supply and help him avoid prosecution.
The defeat was Berlusconi's second in as many weeks after losing key local races in his Milan power base and garbage-ridden Naples and raised the question: Would he go swiftly or try to hang on as others are doing?
After such a clear-cut result in the referendum vote, quite unusual for Italy, the country's leading newspaper Corriere della Sera concluded Italy was witnessing "The sunset of a long season."
"If the local elections were a slap in the face, this is a KO for the center-right," it said.
Or as Giacomo Gemelli, who takes tourists on horse and carriage rides, put it as he sat near Rome's Pantheon: "I am sorry to say that maybe it is time for Berlusconi to go home. There is movement in Italy. I see it by the way the Italian people are behaving."
Indeed. With turnout topping 57 percent, it was the first time since 1995 that the quorum of more than 50 percent had been reached to validate a referendum.
The erosion in Berlusconi's popularity has been slow in coming, but it has picked up speed in recent months amid concerns by Italians over their sluggish economy and embarrassment over Berlusconi's sordid sex scandal that has led to criminal charges of sex with an underage prostitute and using his office to cover it up. He denies the charges.
Final results showed overwhelming majorities of those casting ballots chose to throw out two laws to privatize the water supply, kill a law reviving nuclear energy and undo the so-called "legitimate impediment" law offering the Italian leader a partial legal shield in criminal prosecutions. Each referendum passed with around 95 percent.
In what amounted to a concession speech, Berlusconi said in a statement that "the high turnout for the referendums demonstrates that the desire of citizens to participate in the decisions about our future cannot be ignored."
In fact, analysts said the vote reflected not just judgment on Berlusconi but the relationships between government and the people, pointing to a 1974 referendum approving divorce that marked the beginning of the end of Christian Democrat dominance and a 1991 vote on a electoral law that undermined Socialist leader Bettino Craxi.
"This is our spring," said Ugo Mattei, a lawyer and contributor to Italy's leftist Il Manifesto newspaper who led activists across political lines in fighting the privatization of water.
"After years of deligitimizing government, we are saying the private sector is the problem not the solution," Mattei said, alluding to the late U.S. President Ronald Reagan's line that "Government is not a solution to our problem. Government is the problem."
For the first time in an election, the involvement of civil society was clear in the online campaigns and social networking to both bring out the vote and foster lively exchanges among young people.
One popular spoof video had Berlusconi coming back with a planeload of his supporters from Antigua, where they had gone in a vain attempt to beat the quorum, sounding the aircraft alarm as the votes came in.
The referendum also delineates the loss of influence of television -- a media strongly associated with Silvio Berlusconi.
LUISS political communications professor Michele Sorice estimated that 1.8 million to 2 million voters were reached by social media in very targeted, viral marketing campaigns, which were important because the referendum campaigners didn't have money for traditional TV and print ads.
"The referendum represents the first example of the transformation of Italian politics," Sorice said.
For Berlusconi, who has been in power for eight of the last 10 years and whose term ends in 2013, there is no immediate threat of being toppled.
But trouble is on the horizon.
His majority will be tested next week on a previously scheduled vote in parliament on new government appointments. And his chief ally, the autonomy-minded Northern League, is clearly worried about the erosion of its popularity due to its alliance with Berlusconi. Already newspapers are reporting the League may push for early elections in the fall.
But leading political commentator Stefano Folli warned the opposition center-left not to exult. He said the referendum was clearly a sign that Italians are tired of Berlusconi but was not a plebiscite for the center-left.
"It was not a vote in favor of anybody," he said.