Benjamin Netanyahu's son deletes anti-Semitic post following uproar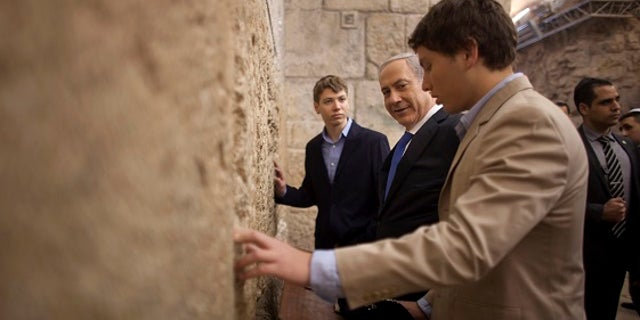 Israeli Prime Minister Benjamin Netanyahu's eldest son has taken down an anti-Semitic Facebook post aimed at his father's critics following a public outcry from Israeli political leaders.
Yair Netanyahu, 26, posted the meme on his public Facebook page. The image depicted American Jewish billionaire George Soros and a figure that resembled Nazi depictions of Jewish people manipulating former Prime Minister Ehud Barak and two leaders of weekly protests calling on Netanyahu to step down over corruption allegations.
The post was shared by former Ku Klux Klan leader David Duke. Duke wrote: "Welcome to the club, Yair – absolutely amazing, wow, just wow."
Andrew Anglin, the founder and editor of The Daily Stormer, a neo-Nazi website, wrote: "Yair Netanyahu is a total bro. Next he's going to call for gassings," The Washington Post reported.
ISRAELI PM BENJAMIN NETANYAHU SHEDS STATESMANLIKE PERSONA AS SCANDALS MOUNT AGAINST HIM; WIFE PRESUMED TO BE INDICTED
The opposition Labor Party's chairman Avi Gabbay told Army Radio the post "crossed every line imaginable," saying it was a "very sad" day for Israel and the Jewish people when the prime minister's son posts a cartoon that the former leader of the Ku Klux Klan agreed with.
On Twitter, Barak wondered whether Yair, who has a state-funded driver and bodyguard, absorbed such ideology at home.
"What is it, genetics or a spontaneous mental illness? It doesn't matter. In any case, we ought to pay for him to have a psychiatrist, not a bodyguard and a chauffeur," Barak wrote.
Yair Netanyahu responded by calling Barak a drunk who needed geriatric care.
Netanyahu's eldest son has come under fire for previous social media posts. Last month, he tweeted following the violent rally in Charlottesville, Va., where one American died and dozens were injured. The "Unite the Right" rally was organized by white supremacists protesting the removal of a Robert E. Lee statue from a Charlottesville park.
ISRAELI OFFICIAL: NETANYAHU MUST PUSH TRUMP TO END IRAN DEAL
"I'm a Jew, I'm an Israeli, the neo nazi scums in Virginia hate me and my country. But they belong to the past. Their breed is dying out," Yair Netanyahu wrote on his Facebook page. "However the thugs of Antifa and BLM [Black Lives Matter] who hate my country (and America too in my view) just as much are getting stronger and stronger and becoming super dominant in American universities and public life."
The Netanyahu family is facing a slew of corruption allegations.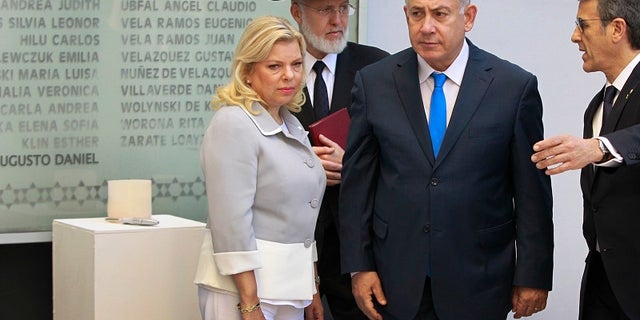 The prime minister has been questioned about his ties to executives in media, international business and Hollywood. His associates have been engulfed in a probe relating to a possible conflict of interest involving a $2 billion purchase of German submarines. Israel's attorney general has said he intends to indict the prime minister's wife, Sara, for fraud over her household expenses.
The prime minister has repeatedly denied any wrongdoing, portraying the accusations as a witch hunt against him and his family by a hostile media. He has resisted increasing calls to step down.
The Associated Press contributed to this report.