Benin ex-President Mathieu Kerekou, who took power then transferred it peacefully, dies at 82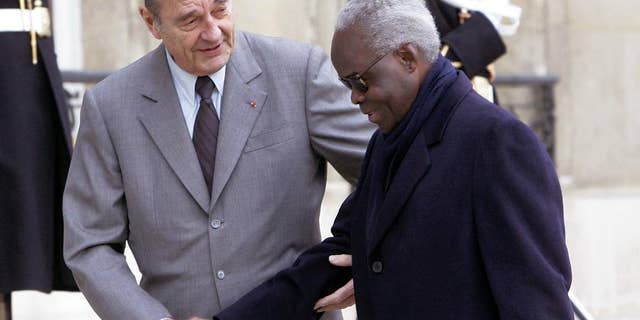 COTONOU, Benin – Benin's president says that former leader Mathieu Kerekou has died. He was 82 years old.
President Boni Yayi on Wednesday said Kerekou was a great man, and called for seven days of national mourning. He presented his condolences to the nation.
Once the seat of a powerful medieval African kingdom, the former French colony underwent a series of military coups between 1960 and 1972, when Kerekou took power in a coup and lead a Marxist regime for nearly two decades. He later cast himself as a champion of democracy, overseeing West Africa's first peaceful transfer of power at the ballot box in 1991 elections, which he lost.
Kerekou won the office back five years later and emerged victorious again in 2001. He then stepped down after 2006 elections.