Belgian and French lawmakers join forces in attack inquiries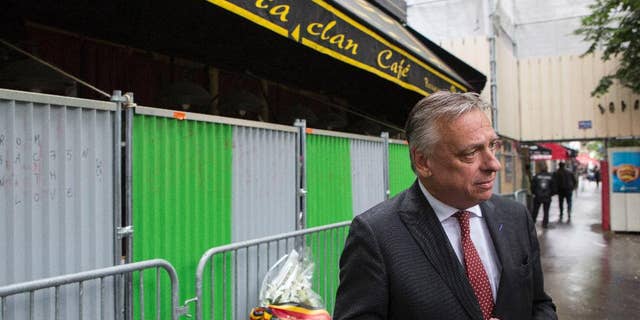 NEWYou can now listen to Fox News articles!
PARIS – Belgian lawmakers are joining forces with their French counterparts in examining the Islamic State cell that carried out deadly attacks in both Brussels and Paris.
Patrick Dewael, head of the Belgian commission of inquiry, called Monday for a common judicial investigation and more cooperation on a European level.
Tensions remain high in France, which is currently hosting the Euro 2016 soccer championship, and in Belgium where authorities conducted a major anti-terror raid over the weekend and have restricted access to some subway stations. A Brussels subway was one of two targets in the March 22 attacks on the city.
The Belgian lawmakers went to the Bataclan concert venue, where the majority of the victims in the Nov. 13 Paris attacks were killed, and then headed to the French parliament.