Before Parliament attack, London felt safe. Then a terrorist shook the city
LONDON – I stood at the spot where an American, Kurt Cochran, was killed on Wednesday. Hit on the walkway of Westminster Bridge by a racing SUV with a madman at the wheel and then hurled over the balustrade to a landing 20 feet below. He was just wrapping up a 25th anniversary tour of Europe with his wife. She was thrown to the ground and suffered injuries.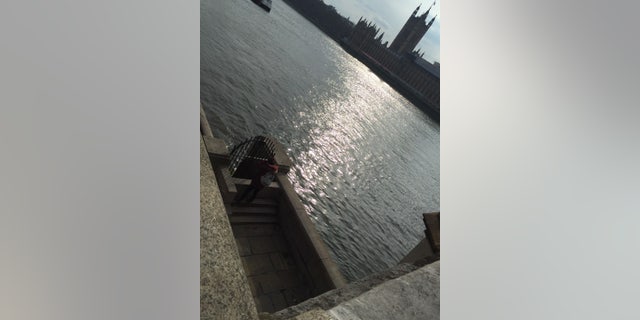 Like Nice, France, and like Berlin, Germany, both horror scenes I reported from, a madman had marauded through crowds for some twisted political end. Some say he drove as fast as 70mph and, looking at video of the incident later, it seems possible. No wonder another person was killed on bridge. At least 40 people were hurt, 29 still hospitalized, several in critical condition.
LONDON TERROR ATTACK: KILLER IDENTIFIED AS 52-YEAR-OLD KHALID MASOOD
He would end this horror with a "political" finale: Bursting onto the grounds of the British Parliament, stabbing and killing a police officer before being shot and killed himself.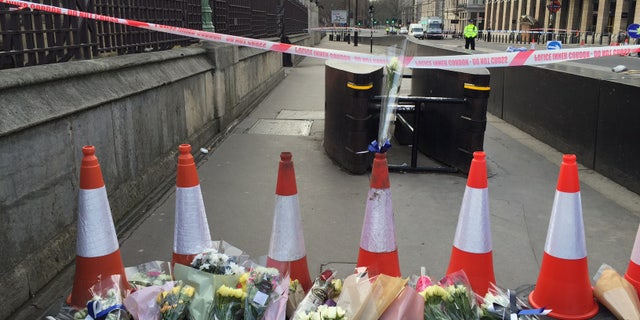 Remarkably some 24 hours after the terror, the bridge was reopened to traffic and pedestrians. Most certainly a signal from the British authorities that they would not be cowed by an act the ISIS terror group claimed to be done in its name. As they say here in the UK, "keep calm and carry on."
Still, even after the numerous attacks that Europe – including the UK have experienced – there was something unnerving and disconcerting about it all. Tourist souvenirs were scattered on the pavement where a body a few hours before had lain in a pool of blood.
LONDON RAMPAGE: 8 DETAINED ON SUSPICION OF PREPARING TERROR ATTACKS
The roads around the government buildings, the skies above, the River Thames below – all swarming with police. And London, one of the greatest cities in the world, the mostly gentle city I've called home for 11 years, trying to make sense of it all.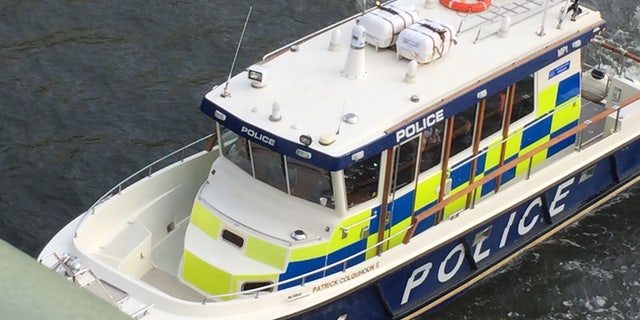 More security around Parliament is without a doubt one result of this. The policeman killed was unarmed. A low steel security wall surrounds only part of the complex. The entrance gate was wide open.
Another is the realization that London, which has dodged the bullet quite literally in recent years as Paris, Brussels and other cities were ravaged by terror, is also most certainly a target of radical madness.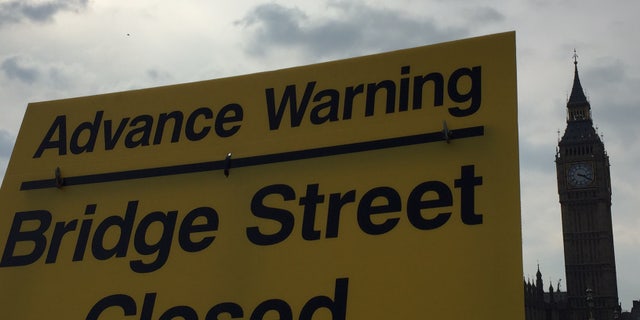 And just maybe, a greater appreciation of the human wonder all around us. The mother who was going to pick up her kids who was struck down and killed. The three policemen injured returning from a ceremony honoring their past bravery. And the passers-by who came to the aid of a suited businessman left sprawling on the ground by the terror horror.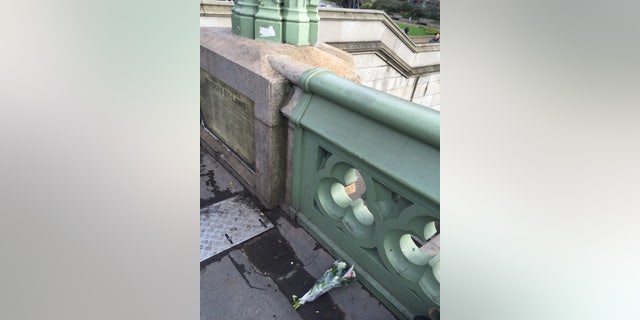 I watched as a young medical staffer from a nearby hospital, one of many emergency workers who did so much, walked up to the spot where Cochran died and laid a bouquet of flowers. I asked her whether she had tried to save his life. She told me no, she just wanted to leave a remembrance.
Let's hope the beauty of those lost won't be forgotten and we try harder to stop this from happening again.