Bank of Japan tankan survey finds big manufacturers' corporate sentiment worsens at plus 12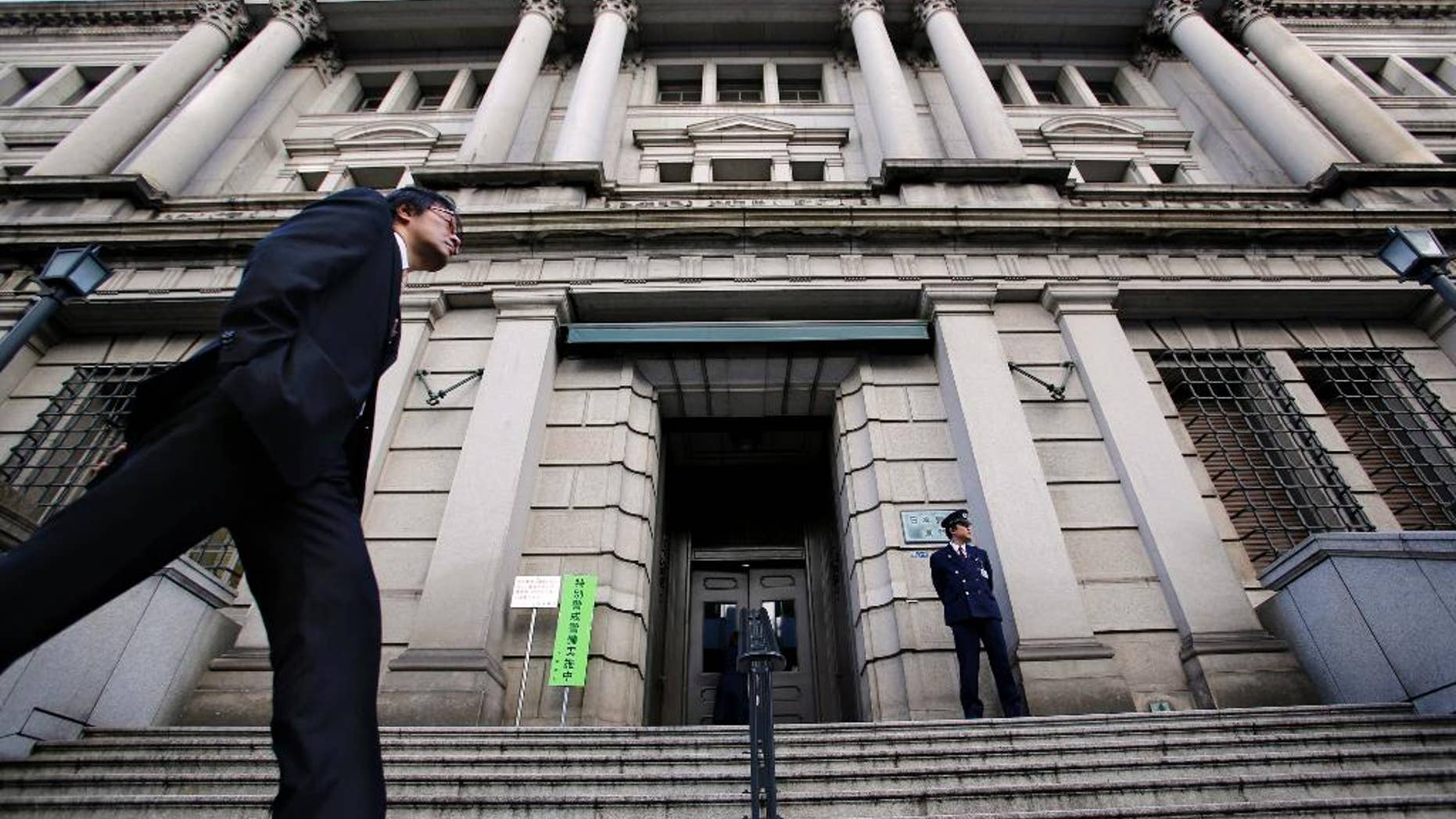 TOKYO – Japan's central bank says sentiment among big manufacturers slipped in the most recent quarter, underlying the shaky footing for the nation's economic growth.
The closely watched survey, released Thursday, fell 3 points to a plus 12 in September.
Tankan measures corporate sentiment by subtracting the number of companies saying business conditions are negative from those responding they are positive.
Junichi Makino, chief economist at SMBC Nikko Securities Co., says the survey shows overall pessimistic sentiment, but other indicators, such as prospects for profits and plans for construction spending, were upbeat, providing some hope for the economy.
Japan, the world's third-largest economy, has been trying to pull itself out of decades of doldrums by encouraging foreign investment and fighting deflation, a constant drop in prices that deadens growth.