Bahrain jails four Shiites over bomb attack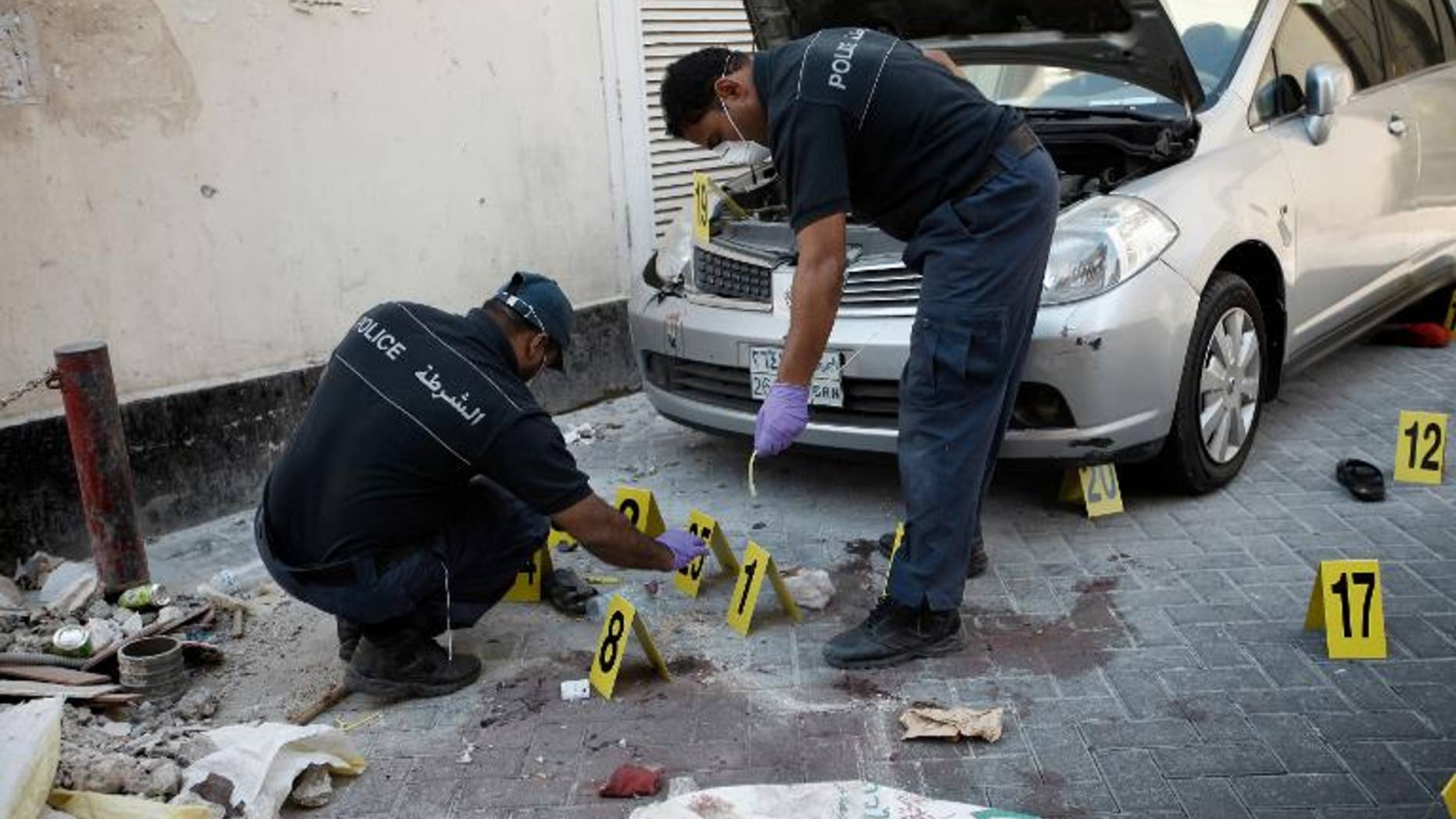 Dubai (AFP) – A Bahraini court jailed on Wednesday four Shiites 15 years each after convicting them of detonating a bomb that wounded an Asian worker in Manama, a judicial source said.
The ruling is the third tough sentence since Sunday and brings to 91 the number of Shiites jailed in four days over violence, amid criticism from rights watchdog Amnesty International.
Two of the defendants were in the dock, while the other two remain at large, said the source.
The four were accused of "forming a terrorist group, attempted murder, and (carrying out) bombings," according to the charge sheet.
Prosecuters say they planted two roadside bombs in November last year in Manama's Al-Adliya district. One bomb exploded near a rubbish bin wounding an Asian worker, while the second one near an electricity generator was defused.
On Sunday, a Bahraini court handed jail terms of up to 15 years to 50 activists, including a prominent Shiite Iraqi cleric, convicted of forming a clandestine opposition group.
Amnesty had slammed the ruling against them as appalling and demanded a probe into allegations that some were tortured.
On Monday, a court jailed 37 other Shiites for up to 15 years for carrying out "terrorist crimes" in the kingdom.
In August, King Hamad decreed stiffer penalties for "terror acts" in the country rocked by a Shiite-led uprising since 2011.
These include a minimum 10-year jail term for an attempted bombing. If casualties result, the sentence can be life imprisonment or death.
Sunni-ruled Bahrain was rocked by Arab Spring-inspired protests led by the kingdom's Shiite majority that were crushed in March 2011.
Bahraini Shiites continue to demonstrate in villages outside the capital and frequently clash with police.
At least 89 people have been killed since the protests erupted in 2011, according to the International Federation for Human Rights.
Strategically located across the Gulf from Shiite Iran, Bahrain is home to the US Navy's Fifth Fleet and is an offshore financial and services centre for its oil-rich Gulf Arab neighbours.