Bahrain jails 5 Shiites for attack on govt office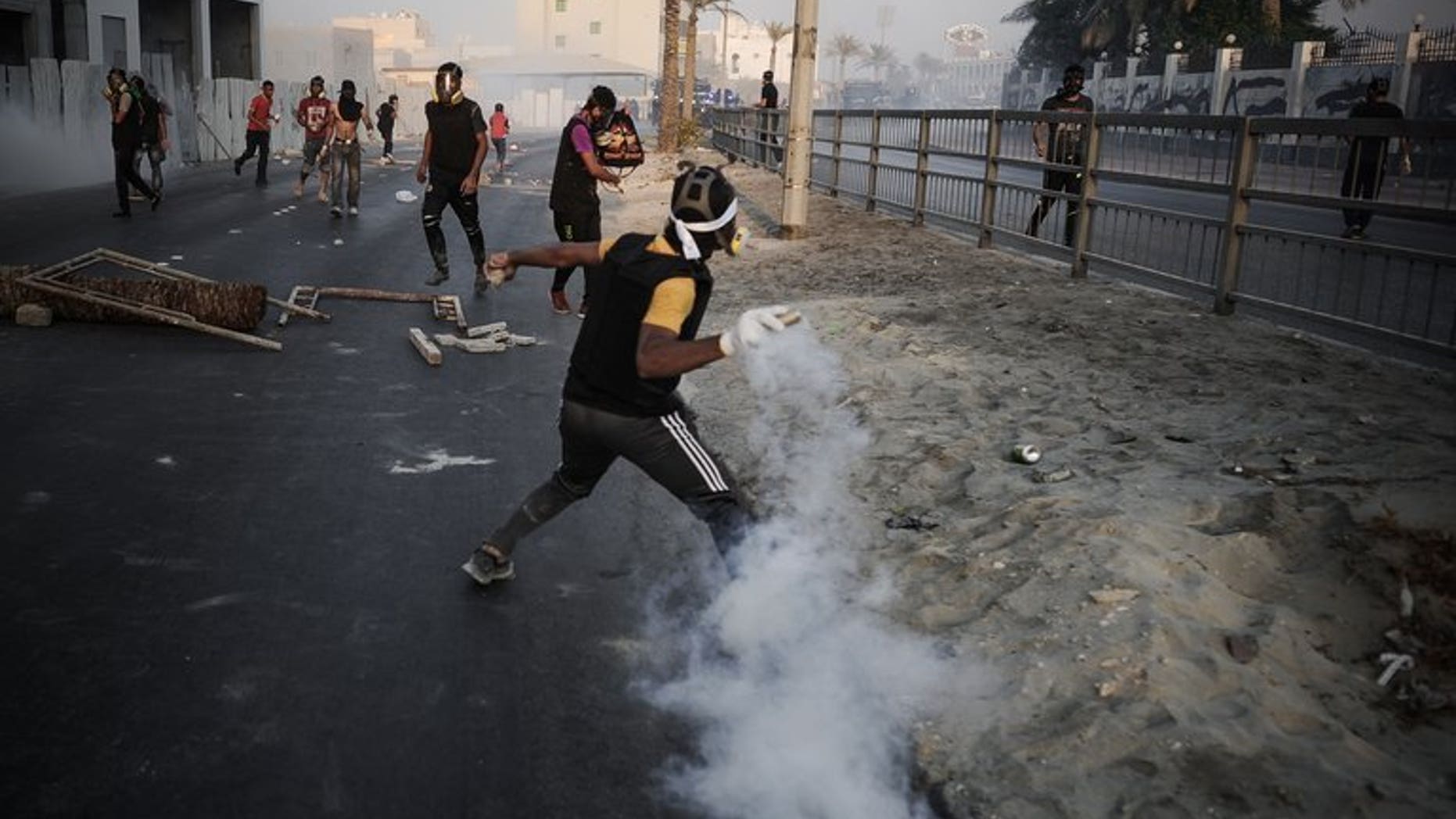 DUBAI (AFP) – A Bahrain court on Thursday jailed five Shiites for periods up to 10 years after convicting them of attacking a government building with petrol bombs, a judicial source said.
Three defendants were sentenced to 10 years in prison, and two others were jailed for three years over the attack on Dar al-Hukumah, the source said. Two others were acquitted.
Prosecutors accused the group of "attempting to kill security men by throwing petrol bombs at them," according to the list of charges.
They were also accused of "igniting a fire that could have endangered lives, and taking part in an illegal assembly of more than five people to disturb security."
The compound is the former headquarters of the government but it is now used by the foreign ministry as administrative offices.
Pictures posted on Twitter microblogging site at the time showed masked men throwing petrol bombs at the complex in the centre of the capital of the Gulf kingdom that is ruled by a Sunni dynasty.
Lawyers said that the defendants, whose ages ranged between 15 and 33, denied the charges and said they were subjected to torture in detention.
Attacks on security forces have been on the rise in Shiite villages, where demonstrators frequently clash with police.
On Wednesday, a policeman sustained serious injuries after a patrol came under attack with petrol bombs, homemade shotgun and iron rods, in the Shiite village of Diraz, west of Manama, the interior ministry said.
In March 2011, security forces crushed a month of Shiite-led protests demanding democratic reforms.