Azerbaijan court orders release of investigative journalist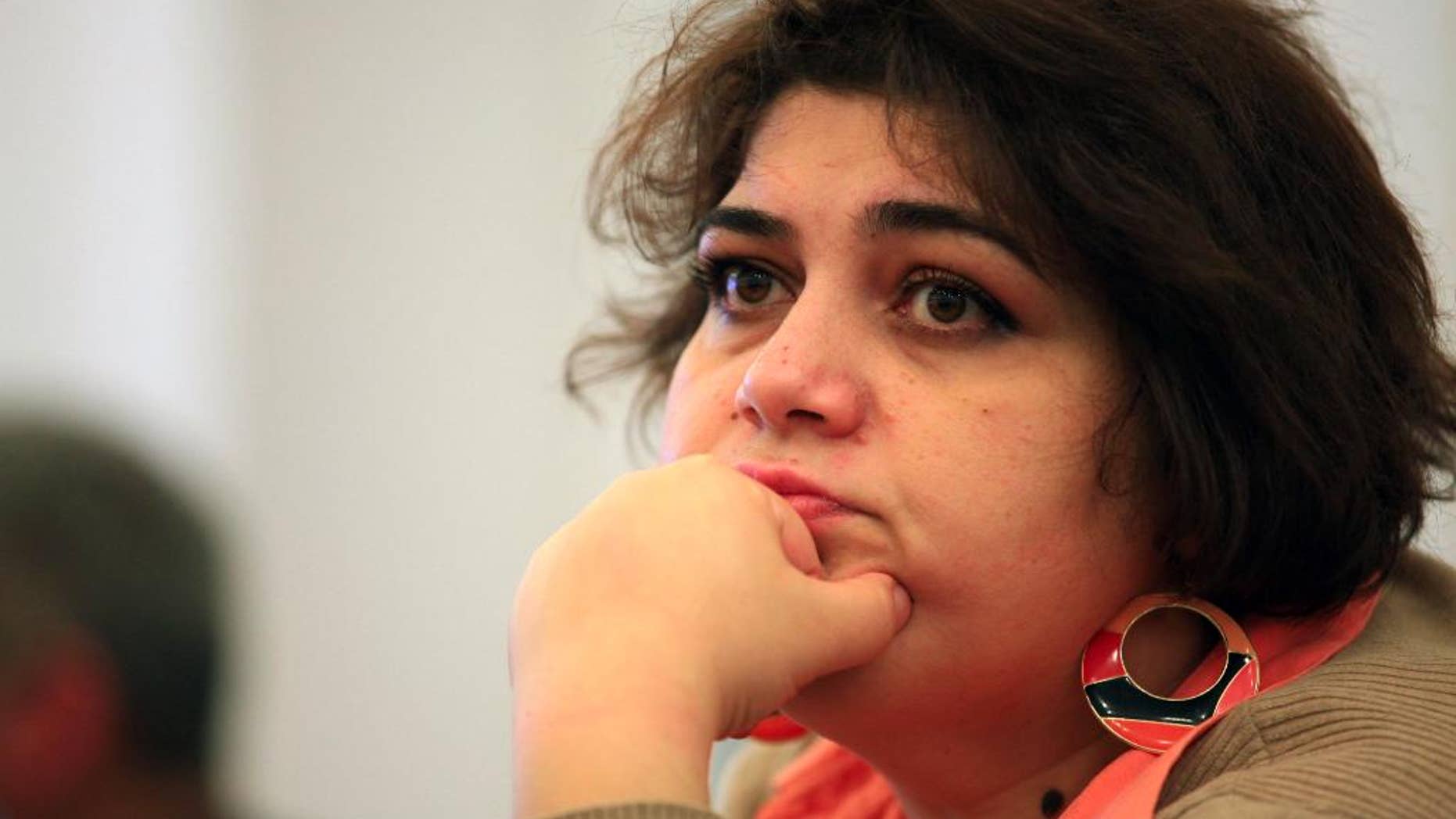 A court in Azerbaijan on Wednesday ordered a prominent, award-winning investigative journalist to be released on probation following a storm of international protests about her case, which has been widely seen as an attempt to silence a critical voice.
Khadija Ismayilova has become a symbol of defiance, praised by human rights and free-speech organizations around the world. Her supporters say her conviction and prison sentence were retribution for her reports on alleged corruption involving President Ilham Aliyev and his family in the oil-rich former Soviet republic on the Caspian Sea.
In September 2015, a court in Azerbaijan convicted Ismayilova, a contributor to U.S. government-funded Radio Free Europe/Radio Liberty, of several financial crimes and sentenced her to 7 1/2 years in prison. On Wednesday, Azerbaijan's Supreme Court ruled to replace that with a 3 1/2-year suspended sentence and ordered her released on probation. The court set a five-year period for her probation.
Ismayilova, who has been in prison since her arrest in December 2014, is expected to walk free later Wednesday.
Rights groups have criticized the Azerbaijani government for cracking down on independent media and opposition activists. Several other journalists and rights activists also have been imprisoned in what has been widely seen as an effort by the government to stifle dissent.
Ismayilova was convicted on charges of embezzlement, illegal business activity, tax evasion and abuse of power, which international rights groups have denounced as trumped-up.
In addition to RFE/RL, a host of media and human rights groups worked publicly and privately to advocate for Ismayilova's release since her arrest in December 2014, among them the Vienna-based International Press Institute, the Committee to Protect Journalists in New York, and The Associated Press and the Press Association of the United Kingdom as members of the World News Agencies Council.
According to CPJ, Azerbaijan ranks among the 10 most censored countries in the world.
"Today's ruling ordering Khadija Ismayilova freed is cause for celebration, but doesn't erase the rank injustice of her imprisonment for a year and a half on retaliatory charges," CPJ Europe and Central Asia Program Coordinator Nina Ognianova said. "We call on Azerbaijani authorities to remove the conditions on her freedom, and to release all journalists imprisoned for their work immediately."
Ismayilova won the 2015 PEN/Barbara Goldsmith Freedom to Write Award.
"The release on probation of Khadija Ismayilova, an intrepid force exposing corruption in Azerbaijan, is a victory for journalists everywhere who go up against the toughest regimes bent on silencing those who dare challenge them," Suzanne Nossel, Executive Director of PEN American Center, said in a statement.