New Zealand mosque shooting suspect sent large donation to Austrian far-right leader, sparking anti-terror probe
NEWYou can now listen to Fox News articles!
An Austrian far-right activist's home was raided Monday as part of a larger investigation into his connection to the Christchurch mosque shooting that claimed the lives of 50 Muslims in New Zealand earlier this month.
Austrian authorities searched the apartment of Martin Sellner, leader of the white nationalist group Identitarian Movement Austria (IBOe), in Vienna on Monday after he received a large donation from someone with the same last name as the suspected gunman, officials said Tuesday.
"Any connection between the Christchurch attacker and members of the Identitarians in Austria needs to be comprehensively and ruthlessly investigated," Austrian Chancellor Sebastian Kurz said in a tweet, adding that he is discussing the matter with Austria's Justice Minister Josef Moser.
THOUSANDS ATTEND NEW ZEALAND VIGIL TO REMEMBER CHRISTCHURCH VICTIMS AND PROTEST RACISM
"It is important that the independent justice system can use all necessary means and resources to conduct its investigation together with the security services and expose these networks," Kurz said. "There needs to be total clarity about all extremist activities."
Sellner posted a video to social media late Monday night in which he explained police raided his home and seized electronic devices after he received a "disproportionally large" donation from someone with the same last name as the suspected Christchurch shooter, the Australian Broadcasting Corporation reported.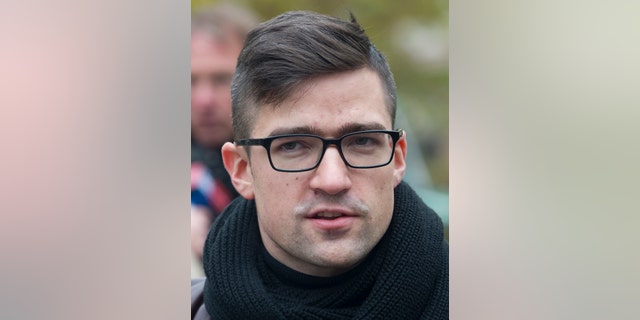 "I have nothing to do with this terror attack," Sellner said in the social media video, adding that his far-right group is a peaceful immigration movement.
The IBOe leader, who claimed to have received the large donation via email prior to the March 15 attack, suggested the alleged Christchurch shooter sent the contribution in an effort to link Sellner to the attack and spark repressive measures against "patriots."
Austria's domestic intelligence agency conducted the raid on Sellner's home upon request of prosecutors in the city of Graz, Austrian Interior Ministry spokesman Christoph Poelz confirmed Tuesday without providing any further details.
Prosecutors, who were already investigating Sellner for possible financial offenses, noticed the donation because it was much higher than other sums sent to Sellner or his Identitarian Movement, Hansjoerg Bacher, a spokesperson for Graz prosecutors, said.
CLICK HERE TO GET THE FOX NEWS APP
"The purpose of the investigation is to examine links between Mr. Sellner and the Christchurch attacker," Bacher told The Associated Press.
"Most donations were in the area of two to three figures, whereas this donation was in the low four-figure area," Bacher said, without confirming when the donation was made.
"We need to determine whether there is a connection and if so, whether it's criminally significant," Bacher said, explaining the probe into Sellner's finances is based on Austrian anti-terror laws.
The Associated Press contributed to this report.