Austria bans use of full-face veils in 'public places'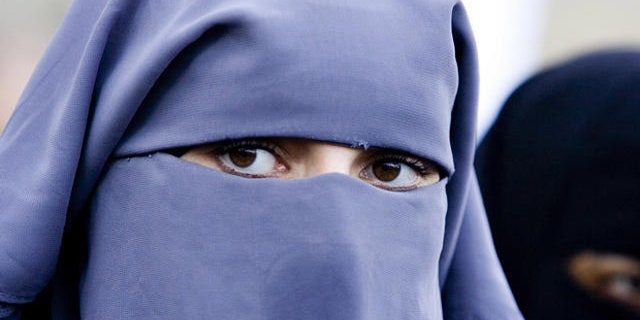 Following in the footsteps of other countries, Austria is set to prohibit the use of Islamic full-face veils in courts, schools and other "public places."
Chancellor Christian Kern said Monday the new measures approved by a coalition of Social Democrats and the centrist People's party are an effort of countering the rise of the far-right Freedom Party, which has witnessed a surge in support that resulted in the party's presidential candidate nearly winning the election in December.
MOROCCO REPORTEDLY BANS BURQA OVER SECURITY FEARS
"We believe in an open society that is also based on open communication. Full-body veils in public spaces stand against that and will therefore be prohibited," said the text of the coalition agreement published on Monday.
The ban would apply to the burqa and niqabs, which cover all or most of the face and are often worn by conservative Muslim women.
MERKEL'S CALL FOR BURQA BAN IN GERMANY DRAWS BACKLASH
Kern added that he wanted to avoid "giving 600,000 Muslims in Austria the feel that they are not part of our society," DW reported.
The ban would also prohibit police officers, judges and magistrates and public prosecutors from wearing head scarves in the interest of appearing "ideologically and religiously neutral" while serving the state. It also included provisions to curb job access for foreign laborers, especially those from eastern nations, and requiring that 30 percent of a company's supervisory board members be female.
The French parliament passed an act more than six years ago that made France the first European Union country to ban the niqab and burqa, the full-face or face-and-body coverings worn by some Muslim women, in public places.
Last month, Chancellor Angela Merkel said the full-face veil should be prohibited in Germany "wherever it is legally possible," and earlier this month the African country of Morocco reportedly banned the burqa, citing security reasons.
Various burqa bans have also been approved in Belgium, the Netherlands, Bulgaria and Switzerland.
The Associated Press contributed to this report.