Australian man arrested for overstaying US visa by 90 minutes, report says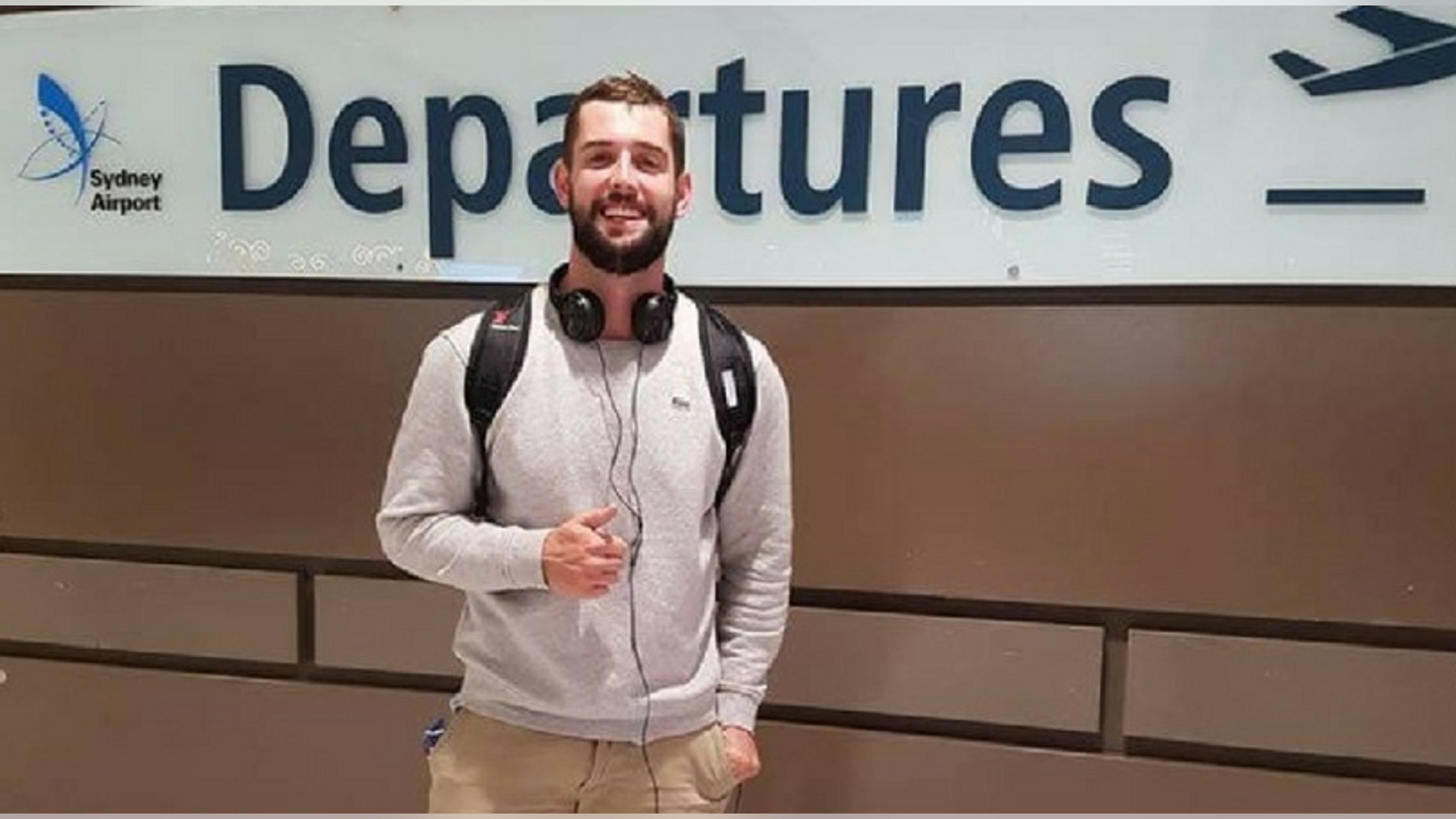 Immigration officials arrested an Australian man last week after he reportedly overstayed his United States visa by 90 minutes.
Baxter Reid, 26, was arrested on April 24 after Canadian border patrol agents denied him and his girlfriend entry to their country, The Canberra Times reported.
Reid, of Canberra, Australia, has a U.S. visitor's visa valid for five years – but he could only stay in the country for up to six months. Because he had to leave the country before the six months were up – or he would be violating the conditions of his visa – he reportedly decided to go on a trip to Canada with his girl, Heather Kancso.
ARIZONA BORDER AGENTS FIND 67 POUNDS OF MARIJUANA IN CASKET
"There is one stipulation with the visa, he must exit and re-enter the country every six months to keep the visa valid. With a hunger to see the world, this was never going to be an issue for us, Kancso wrote on a GoFundMe page that was created to offset the legal costs. "We acknowledged the rules and had set forth a plan that would bring us all over the western Hemisphere for the duration of his Visa. Stop one was meant to be Canada!"
They arrived at the Canadian border in upstate New York about 10 p.m. on April 23 — two hours before his visa was set to expire. Canadian officials, however, started giving them a "hard time," Kancso wrote on the GoFundMe page.
"They spent hours asking us remedial questions and giving us the run around, with hours of dead time in between," Kancso said.
CANADIAN SENT TO U.S. PRISON FOR SMUGGLING IMMIGRANTS IN 1999
She claimed that Canadian officials feared the U.S. would reject Reid's request for a visa renewal and he would then become Canada's "problem," Canberra Times reported.
Reid's father said the agents finally released the couple at 1:30 a.m.
"They returned them to the United States and by then they were an hour and a half over the visa, and [he] got locked up," his father told the website.
Reid is being held at Buffalo Federal Detention Facility and is awaiting a hearing date.
"He's got to wait two to three weeks before he gets a date to appear," Reid's father said, adding that his son could stay in jail for another six months in the meantime.
Reid's girlfriend said she was upset by how things were handled.
"I don't know if there's really a word to describe what I'm feeling right now, I'm almost ashamed to say I'm American," Kancso told The Canberra Times.
Kancso's GoFundMe page raised more than $7,400 as of Tuesday morning.
A spokesman for U.S. Customs and Border Protection in New York said in a statement to Fox News that all visa holders are required to follow proper protocol when renewing documents -- but he did not specifically reference Reid's case.
"The proper procedure for requesting an extension of stay while in the U.S. is to file an application with U.S. Citizenship and Immigration Services (USCIS) before the individual's authorized stay expires," Public Affairs Specialist David Long said. "Individuals encountered by CBP without valid travel or immigration documents are detained and held by U.S. Immigration and Custom Enforcement's Enforcement and Removal Operations until they appear before an immigration judge."