Australia wildfires force evacuations west of Sydney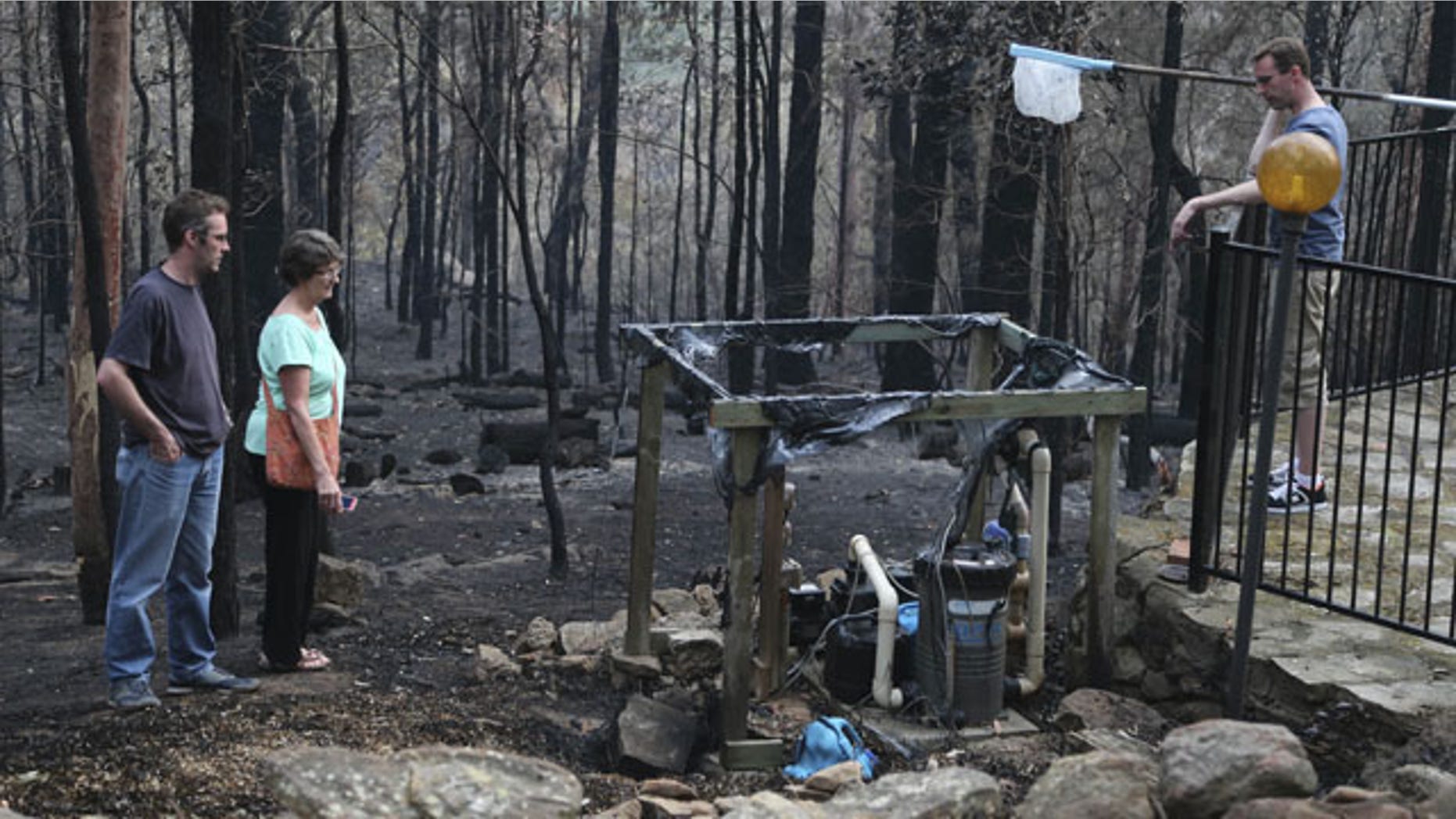 SYDNEY – Winds that were fanning wildfires and showering embers on threatened communities eased late Wednesday, after scores of Australians evacuated their homes in mountains west of Sydney.
All schools had closed in the Blue Mountains in anticipation of bad fire conditions, and authorities advised residents who were not prepared to defend their homes to leave for evacuation centers. One center in west suburban Sydney was housing 120 evacuees.
Springwood resident Rae Tebbutt said the atmosphere was tense in the village that was one of the worst-hit last week, when the region lost more than 200 homes to blazes that also caused one death.
"Everyone is terrified," she said. "I've got three friends who have lost everything."
Seventy-one blazes were burning in New South Wales state around Sydney, including 29 burning out of control, Rural Fire Service commissioner Shane Fitzsimmons said.
As the temperatures and winds dropped, the danger of fire spreading eased with no reports of injuries or property loss.
While many hours of firefighting are still to come, "the broader risk to a much larger, more widespread population has certainly eased," Fitzsimmons told reporters.
Temperatures in the fire zones rose above 90 degrees Fahrenheit. And winds blew up to 50 miles per hour, forcing water-bombing helicopters to suspend operations during the day, Fire Service spokesman Ben Shepherd said.
Wildfires are common in Australia, though most frequently in the summer.
The early start this year "is indicative of the unseasonably hot, dry conditions that have been building now throughout winter into spring, and we need to remind ourselves that we still have a long way to go as we look down the coming months into summer," Fitzsimmons said.