Australia says Dutch contractor Fugro Survey to search Indian Ocean for missing Malaysian jet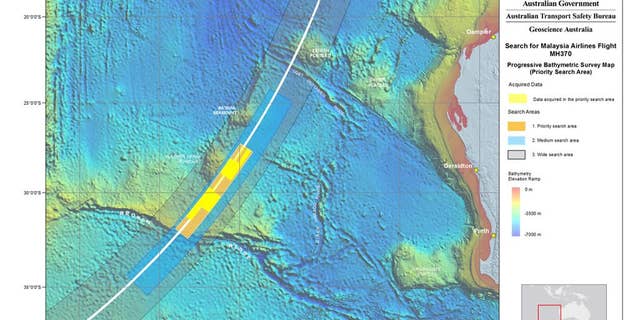 CANBERRA, Australia – A Dutch contractor will conduct the underwater search for the Malaysian airliner that crashed off the Australian coast in March, Australia announced Wednesday.
Fugro Survey Pty. Ltd. will use two vessels towing underwater vehicles equipped with side-scan sonar, multi-beam echo sounders and video equipment to search for the missing Malaysian Airlines Boeing 777, Transport Minister Warren Truss said.
Furgo, which has a base in the west coast city of Perth where the search for the airliner had been headquartered, won a tender process conducted by Australia on Malaysia's behalf.
The search is expected to begin in mid-September and take up to a year to scour 60,000 square kilometers (23,000 square miles) of the Indian Ocean seabed.
Truss said a 12-month search would cost about 52 million Australian dollars ($48 million), but less if the wreckage were found earlier.
"I remain cautiously optimistic that we will locate the missing aircraft within the priority search area," Truss told reporters.
"This search will obviously be a challenging one," he added.
The airliner disappeared March 8 with 239 people aboard after flying far of course during a flight from Kuala Lumpur to Beijing.
Before the underwater search starts, two survey ships are mapping the entire search area, which is 1,800 kilometers (1,100 miles) off Australia's west coast.
Truss said Malaysian Transport Minister Liow Tiong Lai would have attended the announcement Wednesday, but he was busy with the aftermath of the shooting down of a Malaysia Airlines jet over Ukraine on July 17 with the loss of 298 lives.
Truss said he would discuss cost-sharing for the new underwater search with Liow when he visits Australia later in August.