ATM 'Cyberheist' Investigators Arrest Six Yonkers Men In Connection To $45 Million Global Hacking Ring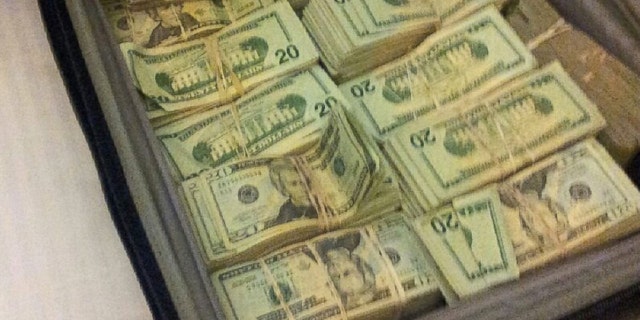 Six men, including four citizens of the Dominican Republic, were arrested on Monday in connection with a bank heist based in Yonkers, N.Y., that first came to light in May involving thousands of coordinated ATM transactions in more than two dozen countries.
The robbery, which targeted prepaid debit cards, netted more than $45 million, most of which is still missing. Eight other men were previously indicted in connection to the crime.
According to federal prosecutors, the new arrests include five men – Anthony Diaz, Saul Franjul, Saul Genao, Jaindhi Polanco, and Jose Angeley Valerio – who "were packing bags to brim with stolen cash." The sixth man, Franklyn Ferreira, fled when he found out his alleged partners were being rounded up but was arrested later on Monday.
All of the men were charged with access device fraud conspiracy – a felony charge that could carry as much as 7½ years in prison and a fine of up to $250,000. All except Ferreira, who has yet to be arraigned, pled not guilty to the charges.
According to investigators, the scheme worked like this: Hackers broke into computer systems at a few credit card processing companies in India and the U.S., took information and raised the limit on prepaid debit cards kept in reserves at two large banks in Persian Gulf countries. Then they used magnetic stripe encoders to turn hotel card keys and other devices into prepaid debit cards with virtually unlimited amounts of money stored on them.
The racket might never have been discovered if the New York ringleader, Alberto Lajud Pena, 23, hadn't been found dead in the Dominican Republic with $100,000 in cash on him.
Prosecutors said they have "exceedingly strong" evidence against the most recently arrested men that includes ATM transaction logs, surveillance images and photos the defendants took. One of them purportedly shows $800,000 cash packed into luggage destined for Miami.
"These defendants also used the funds to celebrate their windfalls by spending thousands of dollars at nightclubs and to go on shopping sprees for luxury goods," Assistant U.S. Attorney David Sarratt wrote in a court filing.
Follow us on twitter.com/foxnewslatino
Like us at facebook.com/foxnewslatino