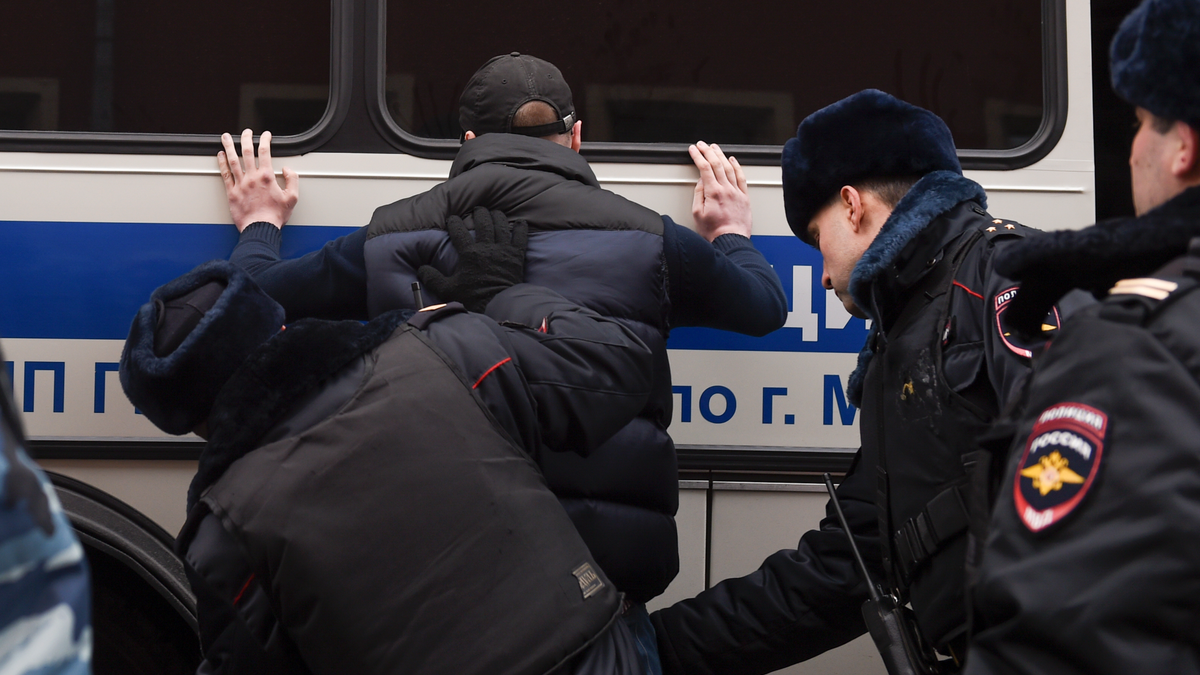 MOSCOW – Scores of people have been arrested in the center of Moscow while trying to gather for an unauthorized protest demonstration called for by an extreme nationalist group.
The arrests at Manezh Square, adjacent to the Kremlin, on Sunday came two days after the domestic security agency said it had arrested some group members who are suspected of planning to firebomb administrative buildings.
The group, called Artpodgotovka, was declared an extremist group by a Russian court last week. Its exiled leader, Vyacheslav Maltsev, had called for protests to force President Vladimir Putin's resignation.
The OVD-Info organization that monitors political arrests said at least 86 people were detained Sunday. State news agency Tass cited a police official as saying that about 200 were being held.