Assad: Syria against killing of civilians, sympathizes with families of Paris attack victims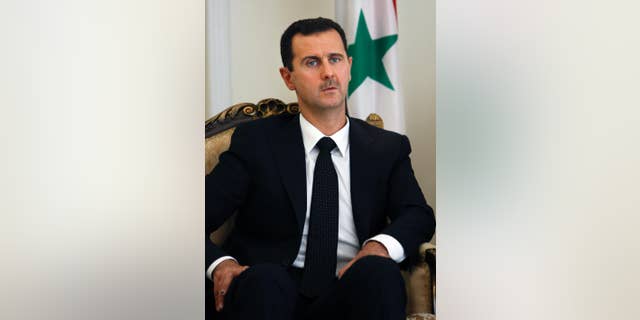 DAMASCUS, Syria – President Bashar Assad says Syria is against the killing of civilians anywhere in the world and sympathizes with the families of victims of last week's terrorist attack in France.
In an interview with Czech publication Literarni Noviny, he also calls on Western politicians to reconsider their backing of Syrian rebels and opposition.
He says Western politicians were "short-sighted" and France's attacks proved that "what we said was true."
Excerpts of the interview were published by Syria's state media Wednesday.
Assad's government has cast the March 2011 uprising against his family's four-decade rule as a foreign plot furthered by Islamic extremists. It views all the rebels as "terrorists."
The uprising prompted a brutal response by the government, leading to a full-blown civil war that has claimed 200,000 lives.