As elections approach, Myanmar president seeks to capitalize on anti-Muslim sentiment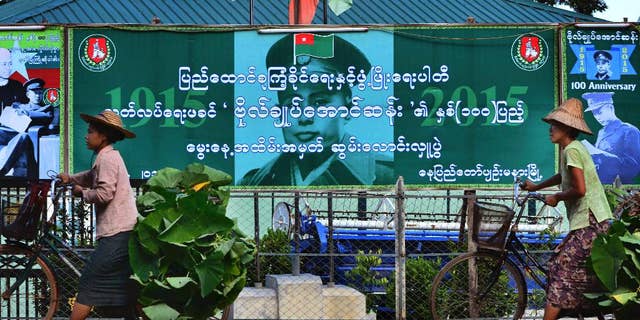 YANGON, Myanmar – With an eye on Nov. 8 polls, Myanmar's president has ticked off a list of accomplishments during his five-year term — noting with apparent pride a number of anti-Muslim policies that he hopes will help him win re-election.
During his term, Thein Sein has steadfastly denied the existence of Rohingya Muslims and passed contentious laws on race and religion.
Thein Sein also said he prevented the Organization of Islamic Cooperation from opening an office in the predominantly Buddhist nation.
His video message posted on Facebook this week appeared aimed at tapping into hatred of Muslims.
The U.S. and other countries have expressed concern that religious tensions could tarnish the general election, which many hope will be relatively free and fair following decades of military rule.