Arkansas Company to Pay Guest Workers over a Million in Back Pay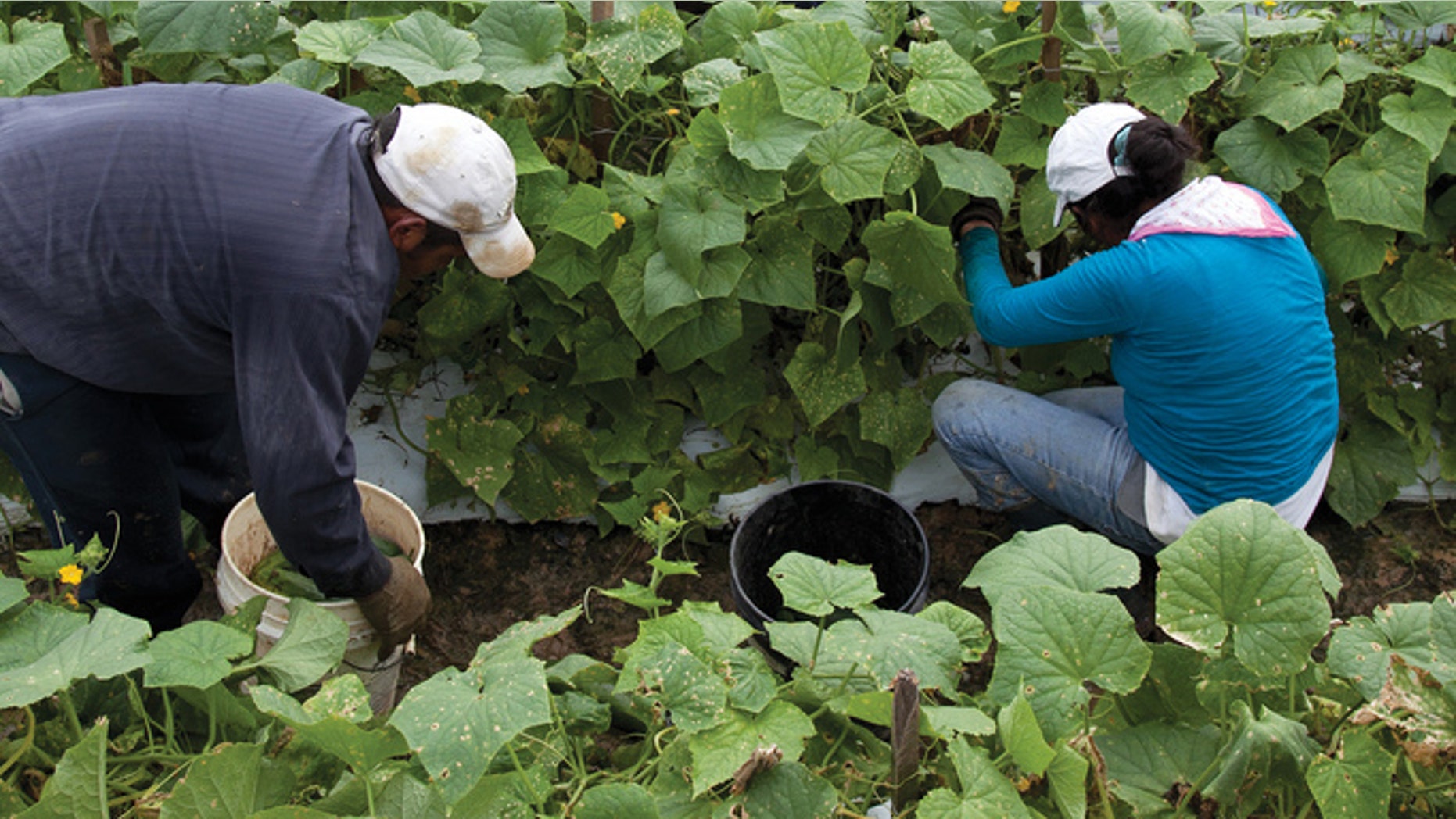 Candy Brand, one of the Southeast's largest employers of guest workers, agreed to pay 1,500 workers in owed back wages as part of a $1.5 million settlement agreement brought on by the Southern Poverty Law Center (SPLC).
The settlement, which was reached over four year's after the SPLC filed a lawsuit on the worker's behalf, is one of the largest against a single grower using the H-2A program. The H-2A program grants visas to seasonal agricultural workers.
"This settlement sends an important message that guest workers have rights," said Jim Knoepp, the lead SPLC attorney on the case, in a press release. "Companies treating guest workers as disposable labor should take notice. They will be held accountable."
The SPLC lawsuit alleged that Candy Brand, a tomato shipping company, refused to reimburse the guest workers for the travel, visa and other fees they paid to obtain the jobs. Candy Brand workers paid up to $500 to work for the company during the eight-week harvests because of the cost of travel expenses and applications for the H-2A visas, the SPLC said.
The guest workers represented in the case packed tomatoes for Candy Brand in Bradley County, Ak. between 2003 and 2007. The SPLC's lawsuit stated that Candy Brand neglected to pay its guest workers federally mandated minimum wages, and also did not pay overtime wages for workers in its packing sheds.
The announcement of the settlement comes after a May 20 federal court order that stated that Candy Brand neglected to pay overtime wages and reimburse expenses was a clear breach of the workers' contracts.
Follow us on twitter.com/foxnewslatino
Like us at facebook.com/foxnewslatino