Angry Libya Berbers storm national assembly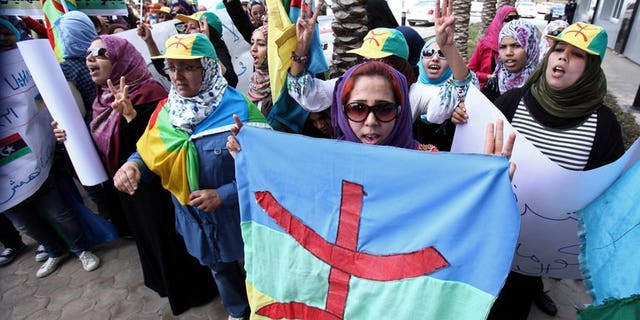 NEWYou can now listen to Fox News articles!
TRIPOLI (AFP) – Members of Libya's Berber community, angered over what they believe is their marginalisation, stormed the national assembly Tuesday, a deputy told AFP.
Berbers "who had been demonstrating outside the seat of the General National Congress, broke in to the chamber... ransacking furniture and slinging out documents, as the president and members of the GNC were meeting with their representatives," Suad Ganor told AFP.
They also "threatened to use weapons against certain deputies," Ganor added.
The Berbers, who make up about 10 percent of Libya's population, are demanding that their language, ethnicity and culture be recognised in the future constitution.
At the beginning of July, they withdrew their representatives from the GNC to protest against marginalisation.
On July 17, they joined with two other minorities -- the Tuareg and the Toubou -- in announcing a boycott of elections to a constituent commission.
And they have threatened to launch a campaign of civil disobedience to pressure the GNC.
On July 25, Berbers in the western district of Nalout shut down the pipeline leading to the Millitah gas facility.