Angry Brussels wants answers from Israel over aid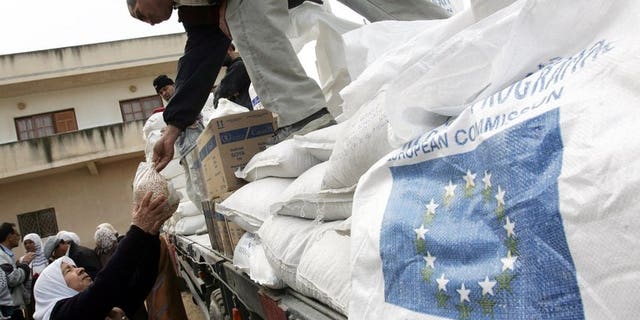 BRUSSELS (AFP) – Brussels has demanded an explanation from Israel following the confiscation of humanitarian aid meant for Palestinians in the West Bank, EU foreign policy chief Catherine Ashton's spokesman said Saturday.
"The EU deplores the confiscation of humanitarian aid yesterday by Israeli security forces," Michael Mann said in a statement.
"Representatives of the EU have already contacted the Israeli authorities to demand an explanation and express their concern over the incident.
"The EU underlines the importance of unimpeded delivery of humanitarian assistance and the applicability of international humanitarian law in the occupied Palestinian territory," the statement concluded.
European diplomats were manhandled on Friday by Israeli soldiers, who confiscated tents and humanitarian aid destined for Palestinians, whose homes were said to have been destroyed by the army, according to several sources.
Israeli soldiers forcibly dispersed a group of volunteers from humanitarian organisations, along with the diplomats, who were trying to distribute the equipment to Makhoul Palestinian Bedouin in the Jordan Valley east of the West Bank.
The UN humanitarian coordinator for the Palestinian territories, James Rawley, expressed "deep concern" after the incident on Friday.