Amnesty calls for peaceful Zimbabwe vote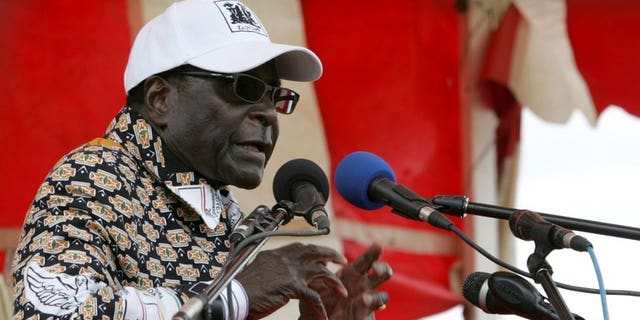 HARARE (AFP) – Global rights watchdog Amnesty International has called on African blocs to ensure that Zimbabwe's upcoming elections are not marred by violence similar to the 2008 vote.
In a report released on Friday, the organisation urged the 15-nation Southern African Development Community (SADC) and African Union (AU) to "take all measures necessary" to ensure there is no repeat of "state-sponsored violence during the 31 July harmonized elections".
"The stakes are high in this election and the run up to it cannot simply be treated as business as usual, either by stakeholders in Zimbabwe or by the international community," said Noel Kututwa, Amnesty's Africa deputy programme director.
The body wants the regional bodies to send election observers to Zimbabwe to "meticulously document human rights violations, in particular those committed by government agencies".
Zimbabwe's security forces, controlled by President Robert Mugabe, have in the past been accused of rights abuses and intimidating political opponents.
At least 200 people were killed in the run-up to the June 2008 presidential run-off between Mugabe and his arch rival Prime Minister Morgan Tsvangirai.
Thousands were tortured and beaten in a wave of political violence that engulfed the country, forcing Tsvangirai to withdraw from the race.
Mugabe won the vote uncontested.
The upcoming election will end the uneasy power-share government between Mugabe and Tsvangirai, formed in 2009 after a deal brokered by SADC.
"Given the history of serious human rights violations during past elections, the government must ensure that all human rights enshrined in the new constitution are respected and protected by the police, army and intelligence services," said the report.
In March, the country voted overwhelmingly in favour of a new constitution that paved the way for the crucial vote.
The new text limits the presidential term to two five-year terms in office, and abolishes the post of prime minister.
Mugabe who has rule uninterrupted since the country's independence from Britain in 1980 backed the constitution.
"Having just signed a new constitution into force in May, the Zimbabwe government must walk the talk and honour the commitments enshrined in it and protect the fundamental freedoms of its citizens," said Amnesty.
It also urged the authorities to bring the perpetrators of human rights violations to account, deploring the escalating harassment of civic groups, with at least five police raid of NGO offices since November 2012.
"The spate of attacks on human rights defenders which has been gathering pace in the past 12 months is an equally worrying indicator that government agencies remain actively hostile towards civil society, and that violation of the rights to freedom of association, expression and assembly remain the modus operandi for silencing dissenting voice."
Victims of the 2008 violence were living in fear as their attackers were not arrested for their crimes, the report added.