Amid effort to resolve runoff dispute, Kerry meeting again with Afghan presidential candidates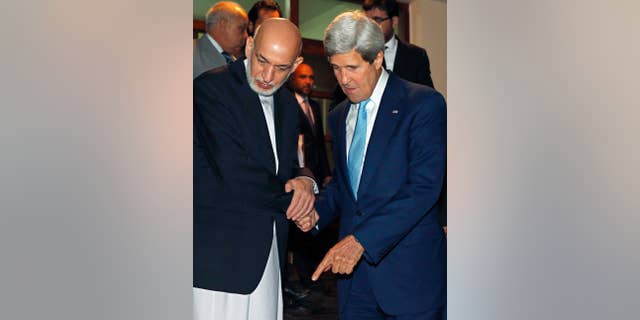 KABUL, Afghanistan – U.S. Secretary of State John Kerry is meeting with rival Afghan presidential candidates for a second day as the United States struggles to find a path out of the crisis enveloping the nation's elections.
The prolonged uncertainty about the outcome of a runoff has jeopardized a central plank of President Barack Obama's strategy to leave behind a stable state after the withdrawal of most U.S. troops at year's end.
Kerry met in Kabul on Saturday with the candidates, former Finance Minister Ashraf Ghani Ahmadzai and former Foreign Minister Abdullah Abdullah, after discussions Friday proved inconclusive. The top American diplomat is grappling for a plan acceptable to all that would allow the United Nations to audit extensive fraud allegations in last month's vote.