American tourist dead in Bahamas boat explosion, several others injured
A female American tourist was killed and several others were injured after a tour boat exploded and caught fire Saturday in the Bahamas, officials said.
The boat burst into flames around 9 a.m. off the island of Exuma, located about 130 miles south of Nassau, according to WPLG.
The boat was carrying a total of 12 passengers at the time, including 10 Americans and two Bahamians on board, when the explosion rocked the watercraft.
Several people from a neighboring boat jumped into the shallow waters to help, pulling one person to safety, WPLG reported.
Exumas and Ragged Island MP Chester Cooper said in a statement that two people on board, both Americans, were airlifted to Princess Margaret Hospital in Nassau where they are listed in "extremely critical condition."
GOOD SAMARITANS RESCUE 6 PEOPLE FROM BOAT BURNING IN FORT LAUDERDALE
Cooper said that two others on board,  one American and one Bahamian, were airlifted to Nassau for treatment. Four Americans were airlited to Florida for treatment, while the others on board did not have serious injuries, according to Cooper.
"This is a sad day for Exuma and a sad day for our American friends," Cooper said. "We are saddened and our hearts our hurting, but we will get through this together. Your prayers, as always, are needed and appreciated."
The U.S. Coast Guard said in a news release it provided assistance, transporting four American citizens to Florida after the explosion.
The Coast Guard's Seventh District received a call about 11 a.m. from the Royal Bahamas Police Force requesting assistance after boaters suffered from various injuries.
The Coast Guard said it sent an HC-130 Hercules airplane crew with two medical personnel to transport the boaters to Bayfront Health in St. Petersburg, Fla.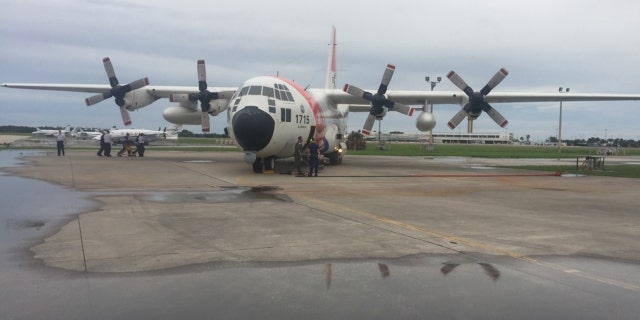 The hospital told WPLG one patient, a 48-year-old man with a broken ankle, arrived Saturday night. The names and conditions of the other victims have not been released.
The cause of the incident is under investigation by the Exuma branch of the Royal Bahamas Police Force, according to the Coast Guard.