American Airlines requests more than half of slots to Havana, 10 daily flights from Miami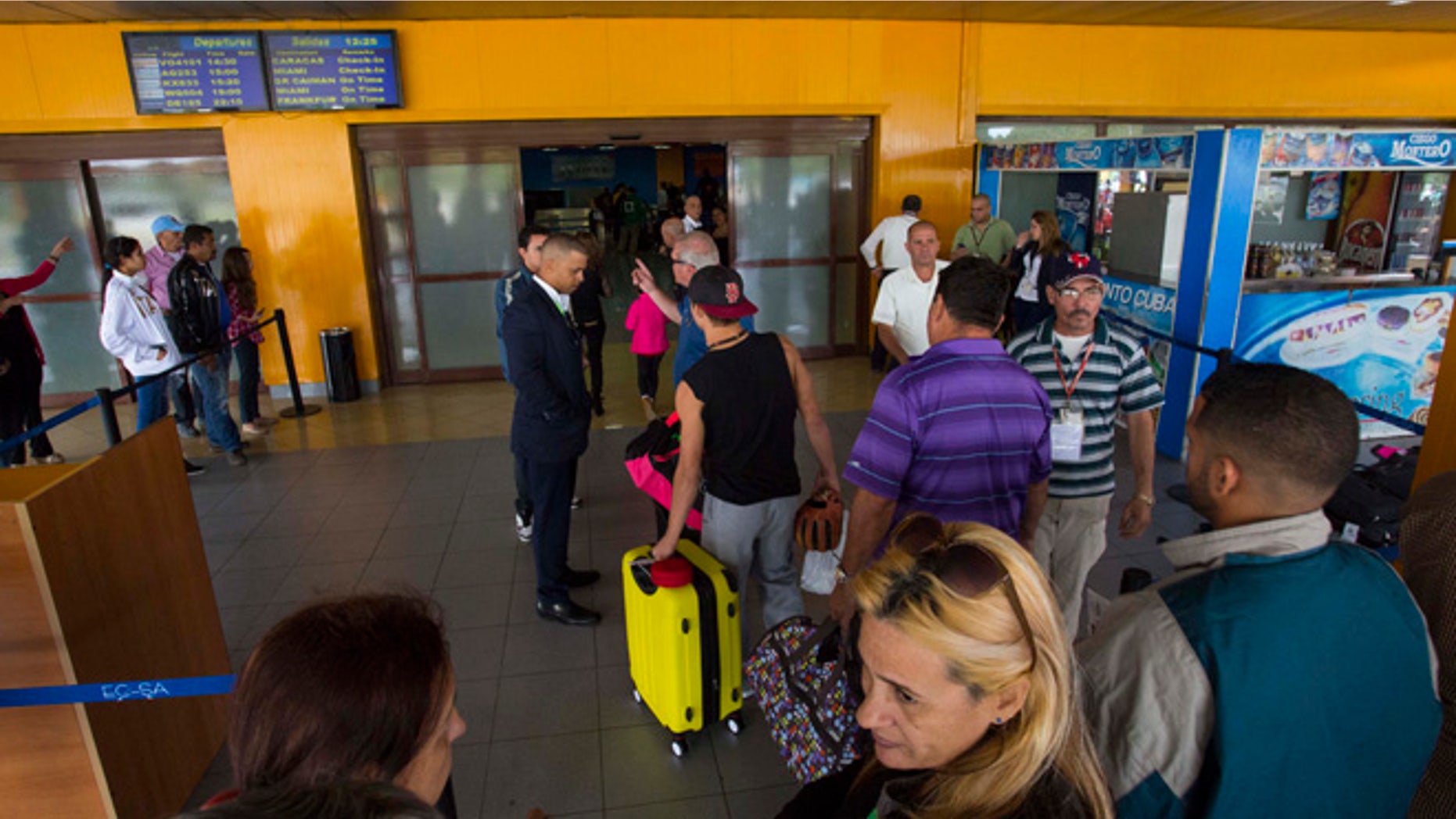 Havana and other Cuban cities may soon become the most popular destinations in the Caribbean for American tourists.
At least eight U.S. airlines have submitted applications to the U.S. Department of Transportation outlining their plans and routes for possible commercial flights to the island.
Government officials said the requests will be reviewed over the next few months and the routes are expected to be awarded in the summer. In the meantime, the airlines also need to apply to Cuba's civil aviation authority for permits to operate in the country.
Most of the planes proposed by U.S. airlines would carry about 160 passengers.
American Airlines was the most-aggressive carrier in its approach, requesting more than half the possible slots to Havana plus service to five other, smaller Cuban cities. The airline has a large hub in Miami, home to the largest Cuban-American population.
In American's filing with the DOT, CEO Doug Parker wrote that his airline has been "the undisputed leader" in charter service, having done so since 1991.
The airline notes in its application that last year alone, it operated 1,084 Cuba charters while JetBlue Airways had 221 and Delta Air Lines had four.
Following Wednesday's route application deadline, airlines and the public have a chance to comment on the flights sought. That process will conclude by March 21.
The airlines won't get all of their requests, but below are the routes each carrier applied to fly:
— American is seeking 10 daily flights from Miami to Havana, one from Charlotte and one from Dallas as well as one weekly flight from both Los Angeles and Chicago. From Miami, it is also looking for two daily flights to Santa Clara, Holguin and Varadero and daily service to Camaguey and Cienfuegos.
— Delta is seeking flights from Atlanta, New York, Miami and Orlando to Havana. All would be daily, except for Miami where Delta is seeking two daily flights.
— JetBlue is looking to serve Havana with four daily flights from Fort Lauderdale, Florida, two from Tampa, Florida, Orlando and New York and one daily flight from Boston and Newark, New Jersey. It also wants one daily flight from Fort Lauderdale to Camaguey, Holguin and Santa Clara.
— Southwest Airlines wants to fly to Havana with six daily flights from Fort Lauderdale, two from Tampa and one daily flight from Orlando. It also applied for daily flights from Fort Lauderdale to Varadero and one to Santa Clara.
— United Airlines is asking for daily flights between Newark, New Jersey, and Havana with two flights on Saturdays. It also wants Saturday-only flights from Chicago, Houston and Washington D.C.
— Alaska Airlines wants two daily flights from Los Angeles to Havana.
— Frontier Airlines applied for one daily flight between Denver and Havana, three daily flights between Miami and Havana, one daily flight between Miami and Santiago, four weekly flights between Miami and Camaguey, three weekly flights between Miami and Santa Clara, one weekly flight between Chicago and Varadero and one weekly flight between Philadelphia and Varadero.
— Silver Airways, a Florida-based regional airline, wants to fly to Havana twice daily from West Palm Beach, once daily from Fort Myers and Fort Lauderdale, five times a week from Key West, and twice a week from Jacksonville. It also proposed to fly from Fort Lauderdale to nine other Cuban cities.
While regular U.S. tourists still won't legally be allowed to visit Cuba, the start of commercial flights will make it much easier for those who fall into one of the authorized categories.
All flights operating between the two countries today are charters, which are expensive, frequently chaotic and lack many of the traditional supports of commercial aviation such as online booking and 24-hour customer service.
Nearly 160,000 U.S. leisure travelers flew to Cuba last year, along with hundreds of thousands of Cuban-Americans visiting family. Tourism is still barred, but the number of legal reasons to go to Cuba — from organizing professional meetings to distributing information to Cubans — has grown so large and is so loosely enforced that the distinction from tourism has blurred significantly.
Based on reporting by the Associated Press.