Al Qaeda bomb master hides devices in pets and personal electronics, US officials say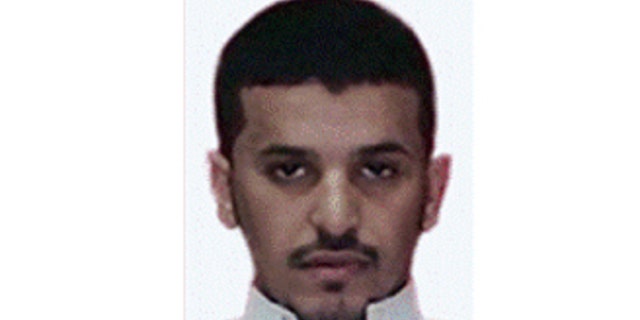 The Al Qaeda bomb maker behind the recently foiled plot to use underwear bombs on U.S.-bound flights has designed explosive devices to be hidden in cameras, computers and even pets, according to officials cited by ABC News on Wednesday.
Ibrahim al Asiri, a Saudi citizen who studied chemistry in college, is focusing on making bombs that can be surgically implanted in living beings -- human and animal -- then detonated on commercial passenger flights, ABC News reported.
The 30-year-old has also designed bombs that can be hidden in cameras and ones that go in external hard drives, then detonate when plugged into a laptop computer.
"[He's] very innovative in trying to find some way to get a bomb onto an airplane that will evade detection from airport screeners," said Seth Jones, former senior adviser to the U.S. Special Operations Command.
Al Asiri became radicalized after the suicide bombing death of his brother, U.S. officials said.
"It makes him dangerous and it's clear that we want to make sure that he doesn't have the opportunity to ... build any device whatsoever, or impart his knowledge to anyone else who wants to build these devices," said Rep. Mike Rogers (R.-Ala.), chair of House Homeland Security Committee.
In August 2009, al Asiri built the bomb worn by his brother when he blew himself up while meeting Saudi Arabia's counterterrorism chief, who survived.
The Yemen-based terrorist has a history of building bombs that have been able to get past airport security screening.
He designed and built the underwear bomb Umar Farouk Abdulmutallab used unsuccessfully to try bring down Detroit-bound Northwest flight 253 on Christmas Day 2009, and was behind the bombs hidden in printer cartridges set to explode on cargo planes over Chicago in October 2010. They were found after a Saudi intelligence tip-off.
Al Qaeda's latest plot to use underwear bombs to bring down U.S.-bound planes was foiled by a double agent, U.S. authorities revealed earlier this week.
Partly because of the threat of al Asiri, the U.S. has stepped up its drone operations in Yemen. Al Asiri is known to have survived at least one drone strike in the last year, ABC News reported.