Afghanistan's president-elect to name woman to Supreme Court, boost women in government roles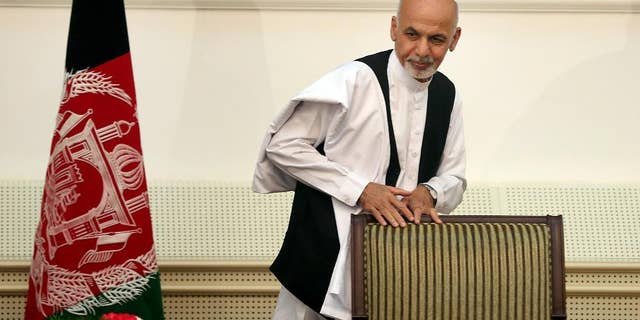 KABUL, Afghanistan – Afghanistan's new president-elect says he wants Afghan women represented at the highest levels of government, and he pledged to appoint a woman to the Supreme Court.
Ashraf Ghani Ahmadzai planned to hold his first news conference later Monday after being announced by the country's election commission Sunday as president. His opponent for president, Abdullah Abdullah, will fill the newly created role of chief executive in a national unity government.
Ghani Ahmadzai said in a statement that he is committed to ensuring that women are well represented in government and the education and economic sectors. Ghani Ahmadzai also said Afghans should remember poverty, lack of education, income equality and insecurity are the country's enemies, and not their fellow citizens.