Afghan spies arrest US translator for torture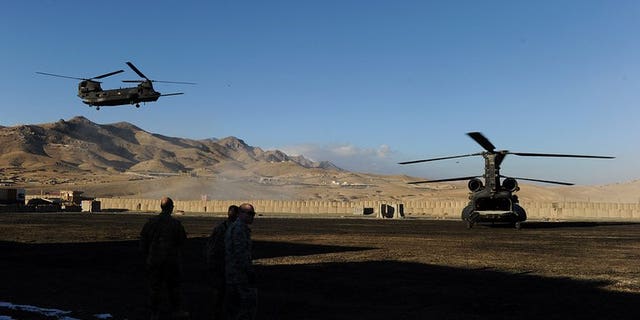 KABUL (AFP) – Afghanistan's intelligence agency is holding an Afghan-American translator on suspicion of torturing and killing civilians while working for US special forces, officials said Monday.
Zakrya Kandahari, who worked with the elite US troops in Wardak province bordering Kabul, was detained in May by the National Directorate of Security (NDS) following an order from President Hamid Karzai.
"Zakrya Kandahari... a translator for American special forces in Nerkh district of Wardak, accused of multiple felonies, was arrested in a special operation," the spy agency said in its first report on the case.
Three guns, a laptop and several fake documents were found in his possession during the raid in the southern city of Kandahar, the NDS added in a statement.
Jawid Faisal, a spokesman for the governor of Kandahar, told AFP that Kandahari was arrested 45 days ago while hiding in a friend's house in the city and had been sent to Kabul.
Karzai in February ordered US special forces to leave Wardak, a hotbed of Taliban insurgent activity.
The Afghan government had accused Afghans working with US troops of torture and murder, and said it would tackle the alleged abuse which had triggered widespread outrage.
A compromise deal was arranged in which US special forces left Nerkh district but not the rest of Wardak.
"Kandahari was in Wardak in 2012, he is accused of torturing and even murdering people while working as translator with US special forces," Wardak provincial spokesman Attaullah Khogyani told AFP.
"We have established a commission so that the people who have suffered from his actions can appeal. We are collecting evidence against him."
The New York Times reported on Monday that Afghan investigators believe Kandahari had duties beyond his official role as an interpreter, and had decided who should be detained for questioning.