Aeromexico Apologizes For Casting Call Asking Dark-Skinned People Not To Apply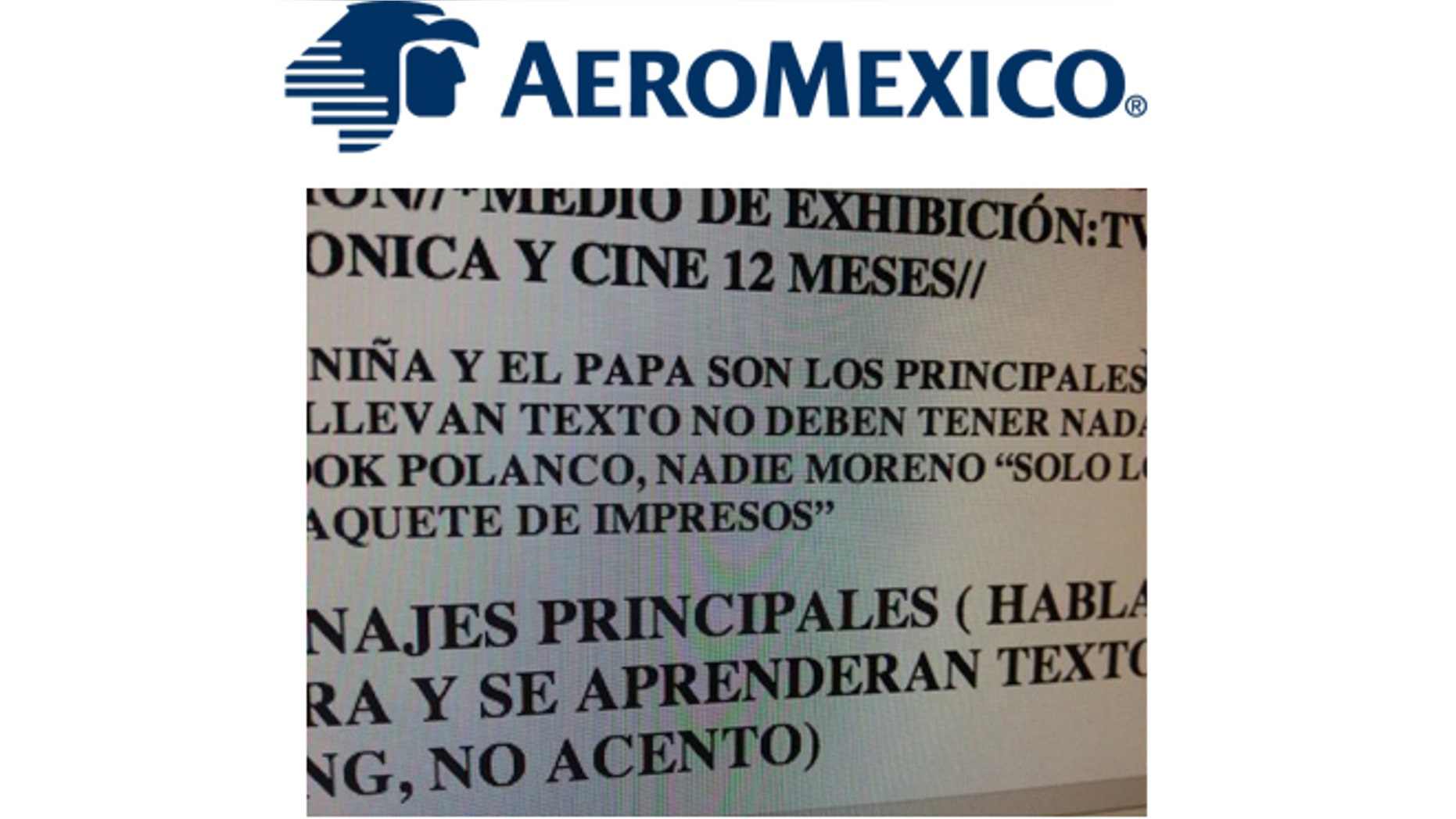 The Mexican airline Aeromexico and the advertising firm Catatonia have issued an apology for issuing a casting call for an advertisement which said "no one who is dark-skinned" people would be able to audition.
The casting e-mail, sent out by Catatonia Ads to on behalf of Aeromexico, gained attention on Twitter Thursday thanks to blogger Tamara De Anda @plaqueta and the Latino Rebels website.
The ad, written in Spanish, said literally "nadie moreno" could audition and that they were looking for models with a "look Polanco." In Mexico, as Latinorebels.com points out, the Polanco look is in reference to the affluent white Polanco neighborhood in Mexico City.
Aeromexico issued a statement on Tuesday deferring all responsibility for the racist casting call to Catatonia Ads.
"We are sorry for Catatonia's discriminatory stance, which was circulated today on social media," Aeromexico said in a statement. "We offer our sincerest apology and reiterate our respect for all people, no matter their gender, language, religion, nor their skin color."
Meanwhile, Catatonia took the brunt of the blame.
"Catatonia offers a heartfelt apology for the publication on casting requirements that circulated on social networks," the company said in a long statement. "The language used by the casting company that made the publication was inadequate."
Follow us on twitter.com/foxnewslatino
Like us at facebook.com/foxnewslatino