Aaron Hernandez moved to solitary unit after guards find prison-made knife in his cell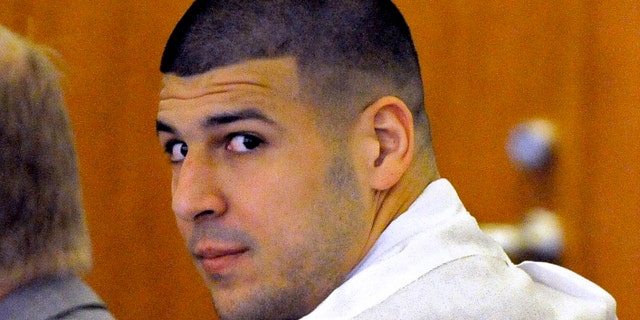 Former NFL star Aaron Hernandez, who is serving a life sentence in a prison outside Boston, was moved to a special location after guards reportedly found a knife in his cell.
CBS Boston is reporting that the prison-made cutting blade was detected during an inspection at the Souza-Baranowski Correctional Center where Hernandez is serving time for the June 2013 killing of Odin Lloyd.
Hernandez was sentenced to life in prison without the possibility of parole. He is also accused of killing two men outside a Boston nightclub in 2012.
In May of this year it was reported that the former New England Patriots tight end had allegedly joined the Bloods gang and was participating in gang-related prison fights.
"It was two-on-one, he was part of the two," said one prison official, who spoke to ABC News on the condition of anonymity. Another second source said the inmate was beaten in his cell and that it appeared "gang-related."
When Hernandez was taken by the prison guards to his segregation unit, they found that he had received a new tattoo that references the Bloods gang.
This is not the first time that Hernandez has had an altercation with another inmate. Last February, while awaiting trial, he had an altercation with another inmate at the Bristol County House of Corrections.
In that instance, the altercation took place when Hernandez was walking in a secured hallway and came in contact with an inmate who had been bothering him.
Like us on Facebook
Follow us on Twitter & Instagram