81-year-old widow only resident on remote island at heart of Japan, Korea dispute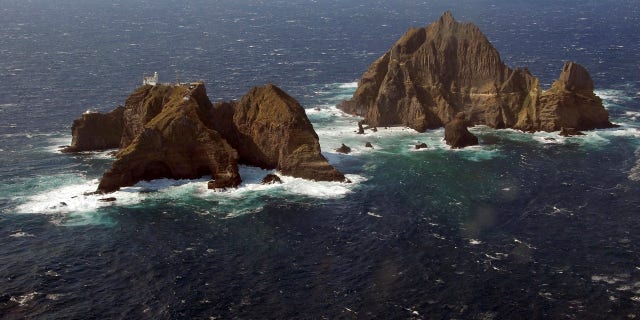 An 81-year-old former free diver is the only living resident on a tiny island in the middle of the Sea of Japan, now caught up in one of the most heated territorial land disputes between Japan and South Korea in three centuries.
Kim Sin-yeol and her late husband Kim Sung-do made the unusual decision to move to the Dokdo Islands in 1991. Her husband's former fishing partner moved there in1965 and was the first official resident. Both men have since died, leaving widow Kim as the only legal resident on the islet, where a bout of bad weather can cut her off from the outside world for weeks at a time.
SOUTH KOREA SURVIVES TRUMP STRESS TEST
She seems to prefer it that way, spending her days swimming, fishing or exercising. Her family says she has no intention of moving.
"She said living on Dokdo is relaxing," her son-in-law, Kim Kyung-chul, told CNN this week. "Being there, her mind is at ease."
Located almost equidistant between Japan and Korea, the Dokdo - or Takeshima islands, as they are known in Japan - are no larger than New York City's Grand Central Terminal. According to South Korea, Dokdo was recognized by Japan as Korean territory in 1696 following a fight between Japanese and Korean fishermen. In1905, despite being under Korea, the islands were annexed by Japan until 1945. Korea claims the islands were restored to them at the end of World War II. Japan disagrees.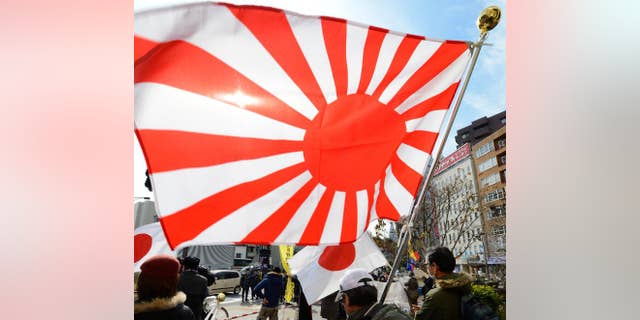 OLYMPICS OFFICIAL FORCED TO APOLOGIZE AFTER COMMENTS ON JAPANESE SUPERSTAR SWIMMER
Tension over the islands flared up during the South Korean Winter Olympics, when a banner in the opening ceremony depicted them as part of the Korean Peninsula.
The flag was altered after a Japanese protest, but the islands made a reappearance months later as part of a unified Korean flag that was drawn on a dessert served at an inter-Korean summit, CNN reported.
As the fight plays out on the world stage, the island's only legal resident lives a quiet life. The island has only enough room for one residence - hers - which is being renovated.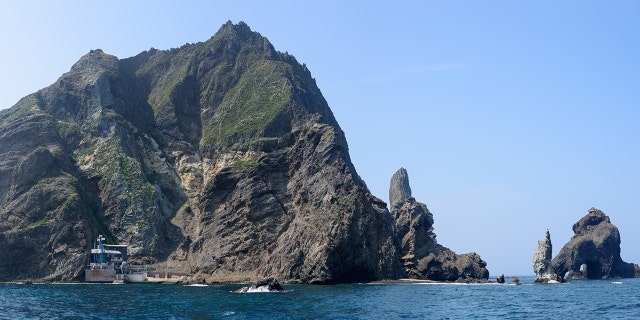 CLICK HERE FOR THE FOX NEWS APP
Others have expressed interest in living on the island but officials say they have no plans to accept new residents. Local media reported this week that Kim's daughter and son-in-law, Kim Kyung-chul, might move there in April and open a souvenir shop but the Dokdo Management Office told The Korea Herald that that's two residents too many.