4 tons of garbage collected in China's Everest cleanup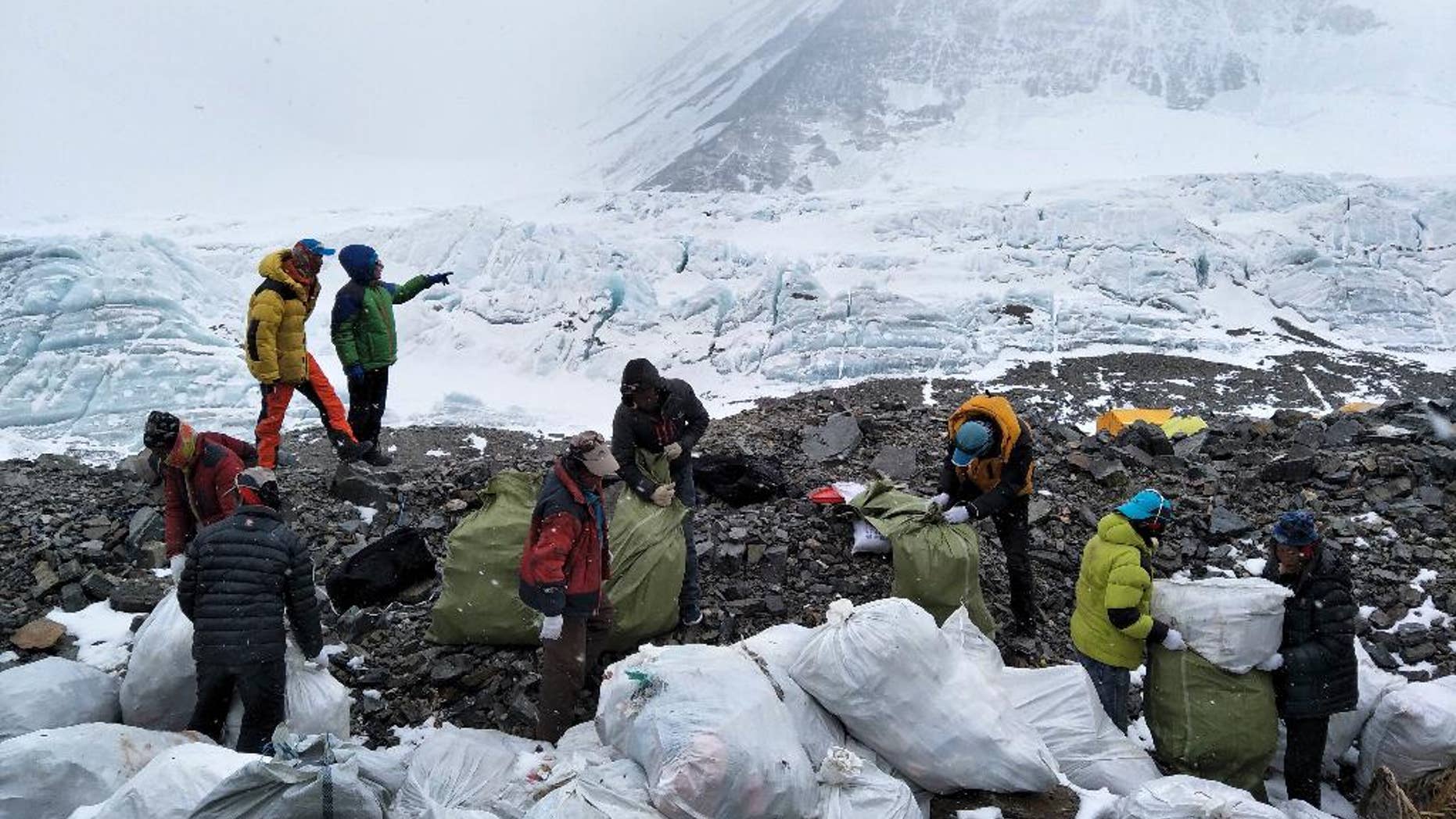 BEIJING – Chinese state media say workers and volunteers have collected four tons of garbage from the Chinese north side of Mount Everest in the first five days of a cleanup operation.
The official Xinhua News Agency said Thursday that the local government in the Tibet region is setting up stations to sort, recycle and break down the garbage, which includes cans, plastic bags, stove equipment, tents, oxygen tanks and other mountain climbing paraphernalia.
The nine-day cleanup that began Saturday targets climbing trails and campsites between 5,200 and 6,500 meters (17,000 and 21,300 feet).
Parts of Everest are in China and Nepal. Each year, about 60,000 climbers and guides visit the Chinese north side of the mountain, which China refers to by its Tibetan name, Mount Qomolangma.