4 children killed in Canada house fire despite parents' rescue attempt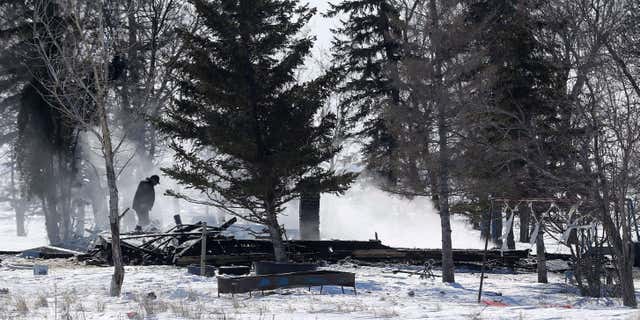 Four children were killed in a central Canada house fire Wednesday, despite their parents' best efforts to save them.
Doralee Eberhardt managed to get her three youngest children out of the house when the blaze broke about early in the morning, the Global News reports. However, the four older boys, who were on the second floor of the home, did not get out of the house in time.
Eberhardt's husband Jake Froese and 18-year-old son returned home to work and attempted to rescue the four boys with a ladder, but at that point the flames were already shooting out of the windows, a neighbor told the Global News.
Eberhardt and Froese were taken to the hospital. The three other children survived and were brought to neighbors for the time being.
The boys' ages ranged from 9 to 15-year-old.
The farmhouse in southern Manitoba was already engulfed in flames by the time volunteer crews arrived on the scene.
Rosenort Fire Chief Bernard Schellenberg said firefighters could not get inside because the flames were burning too hot and there was too much smoke.
The Associated Press contributed to this report