34 inmates recaptured after 158 escaped Philippines jail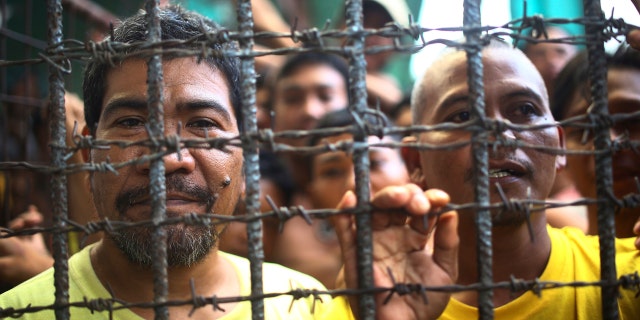 MANILA, Philippines – Philippine security forces have recaptured 34 out of 158 inmates who escaped after suspected heavily armed Muslim rebels stormed a jail in the country's south, officials said Thursday.
Police said one jail guard died in the initial gunfight, while five inmates who resisted capture were killed during pursuit operations. A village official who allegedly drew a gun when encountered by police also was killed.
The brazen attack on the North Cotabato District Jail in Kidapawan took place before dawn Wednesday when more than 100 heavily armed gunmen facilitated what officials say was the biggest jailbreak in the country. Kidapawan city is about 930 kilometers (580 miles) southeast of the capital, Manila, in a restive region when Muslim rebels have been active for generations.
Acting Provincial Jail Warden Superintedent Peter John Bongngat Jr. earlier said the attackers were suspected to include members of the outlawed Bangsamoro Islamic Freedom Fighters and guerrillas who broke away from the Moro Islamic Liberation Front, the main Muslim separatist group in the predominantly Roman Catholic Philippines that has signed a peace deal with the government. The two groups, however, have denied involvement.
The village official was among the seven dead, although his wife denied that her husband was part of the attackers or that he aided the escape.
The jail held 1,511 inmates, including rebels facing murder charges for a series of bombings in the province, officials said. It was the third attack on the provincial jail facility since 2007.