3 former South African leaders join to criticize Zuma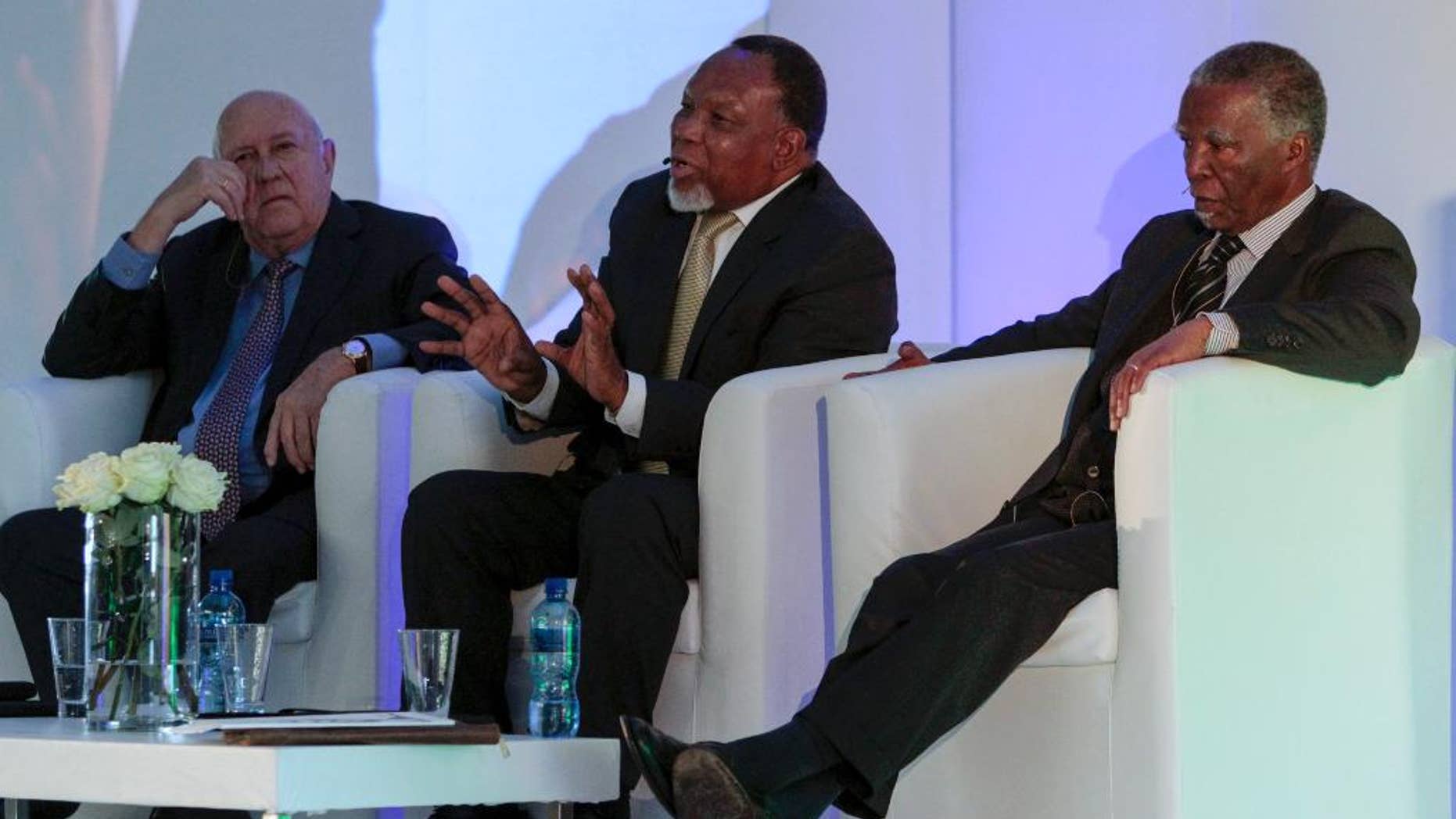 JOHANNESBURG – Three former South African heads of state are urging citizens to defend the constitution after a series of corruption scandals around President Jacob Zuma.
Thabo Mbeki, F.W. de Klerk and Kgalema Motlanthe spoke Friday during the Africa leg of the World Economic Forum.
South Africa has seen tens of thousands protest against Zuma in recent weeks after he fired the finance minister and led two credit ratings agencies to downgrade the country to junk status.
Mbeki says "no person or institution should have more authority than the will of the people."
De Klerk says Zuma has failed to uphold the country's laws.
Calls have been mounting for Zuma to resign. South Africa's main opposition party, the Democratic Alliance, has called for a parliamentary vote of no confidence against him.