20 Al Qaeda-Linked Militants Killed in Airstrikes in Yemen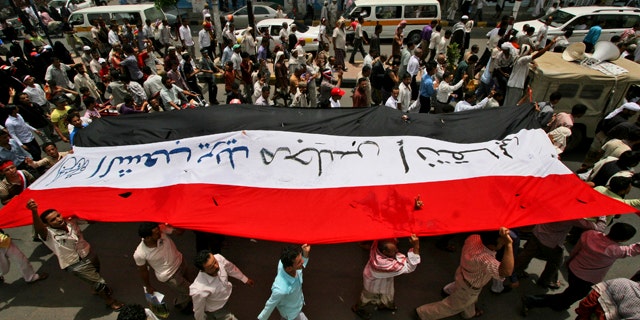 SANAA, Yemen -- A defense ministry official in Yemen says more than 20 Al Qaeda-linked militants have been killed in strikes on their hideouts.
The official said airstrikes overnight Monday killed 20 militants in the southern province of Abyan. Two more were killed on Tuesday.
The official, who spoke on condition of anonymity in line with the ministry rules, said dozens of militants also were wounded in Zinjibar, the capital of Abyan province.
Yemen is home to one of the most active Al Qaeda branches, which has been linked to several nearly successful attacks on U.S. targets, including the plot to bomb a Detroit-bound airliner in December 2009.