2 American hikers find black box of 1985 plane crash in Bolivia, hand it to NTSB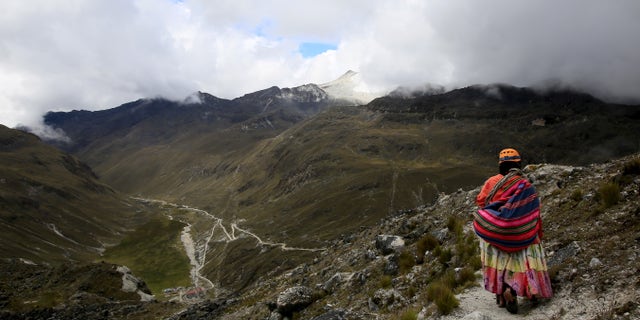 Flight recordings of a 32-year-old plane crash in Bolivia were found by two American hikers and are finally on their way to the National Transportation Safety Board.
Earlier this year, Dan Futrell and Isaac Stoner set out to find the missing black box or anything that could provide answers as to why the Eastern Airlines Flight 980 went down on Jan. 1, 1985, killing all 29 people onboard.
Eight of the passengers killed were Americans.
Recovery efforts failed at the time due to the high altitude of the crash, just south of Mount Illimani -- at an elevation of 19,600 feet, it was the highest-elevation plane crash site ever seen.
It was so high that rescue helicopters could not reach the site.
Futrell and Stoner, two college friends from Boston, say they took on the challenge of retrieving the recordings out of curiosity and a sense of adventure. The idea was born in 2014 when Futrell was researching the vanished Malaysian Airlines Flight 370 and found out that black boxes from nearly 20 crashed aircraft had never been found.
"Isaac and I looked at that and said, 'Come on, people have been to the moon. People have been to the top of Everest. What does 'inaccessible' mean?" Futrell said in an interview with ABC News.
Futrell, 33, is a decorated Iraq War veteran and a Harvard graduate while Stoner, 31, is a biotechnologist out of Brown University and MIT.
When they first got to the site back in May for the 4-day mission, after months of high-altitude training, the task seemed unattainable.
"The debris field was much, much larger than we anticipated," Futrell said as quoted by ABC News. "It did seem like the goal of finding the flight recorders might be completely impossible."
Futrell, who found the first piece of the black box, said that it was "cracked open like an egg."
The pair also found numerous human remains that they buried and marked with GPS coordinates in case they want to be retrieved by family members.
The NTSB is expected to retrieve and examine the recorders -- which have been sitting in Futrell's apartment in a suburb of Boston since May – in the coming days, after Bolivian authorities gave the green light to do so earlier this week.