1st woman to run major drug cartel, 'La Jefa' Arellano Félix, named to U.S. Kingpin list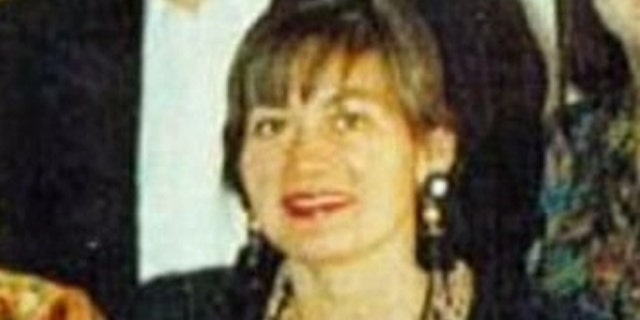 NEWYou can now listen to Fox News articles!
Over the last hundred years, women have made huge strides in gaining rights across the globe, in almost every field and contributing to some of the most important developments of the times. They've become CEOs of Fortune 500 companies, Supreme Court justices, astronauts and heads of state.
But all the activists who helped bring about those changes probably never pushed for greater opportunity in the world of violent drug cartels.
Even so, United States and Mexican government officials believe that Enedina Arellano Félix, the sister to some of the most infamous and ruthless drug kingpins Mexico has ever seen, is now running the Tijuana Cartel following the arrests and/or deaths of seven of her relatives, including her son and a brother who was shot to death by an assassin dressed as a clown.
Drug Enforcement Administration officials told Fox News Latino that they are working with their Mexican counterparts to monitor the activities of Arellano Félix and that the Treasury Department has put her on its Kingpin list, which among other things freezes any assets she has in the U.S.
"If she is found to be conducting any drug trafficking activities in the U.S., we will go after her with a full court press," Eduardo Chávez, a staff coordinator with the DEA told FNL.
Arellano Félix attended a private university in Guadalajara and graduated with a bachelor's degree in accounting. Besides her accounting background and her family ties, very little is known about the alleged cartel "queenpin."
There are very few photos of her beside some family portraits from the 1980s, and it is known that she has been married and divorced at least twice.
In place of any hard facts are the myths and legends that have sprouted up about "La Jefa."
She has been immortalized in drug ballads like "La Jefa de Tijuana" – which describes her as a very powerful female, brave and decisive – and in a low-budget drug film that portrays her as a gorgeous woman who doesn't blink when it comes firing a gun.
In a business dominated by horrific violence and acts of vengeance, Arellano Félix is known as a smooth operator who uses her accounting background to run the cartel – the only one to ever allegedly be run by a female – in a more business-like fashion than her hard-partying, sadistic relatives.
"She is not into the wars of her brothers. She is into making alliances and making money," Mike Vigil, the former head of international operations for the Drug Enforcement Administration, told Time magazine. "Her beauty may also have helped her make alliances with powerful traffickers such as [incarcerated Sinaloa Cartel boss Joaquín] 'Chapo' Gúzman."
"The broader world of business in Mexico in still dominated by men, and the world of drug trafficking in Mexico is even more chauvinistic," Chris Wilson, deputy director of the Mexico Institute at the Woodrow Wilson Center told Fox News Latino. "This definitely crosses a lot of barriers and is an achievement, but at the end of the day this is still not something that should be glorified because she is the head of a drug cartel and is destroying people's lives."
Given the dearth of female drug cartel leaders, observers point to Arellano Félix's family name and connections within the Tijuana Cartel as the reason for her purported rise to the top of one of the few remaining major drug trafficking organizations in Mexico while other cartels have splintered and gone through brutal infighting after the death or capture of their leaders.
The DEA's Chávez says that her last name still commands a great deal of respect and influence in the drug underworld.
"The hereditary nature of Mexican drug trafficking certainly plays a role," Chávez added. "There is still a lot of respect for the family and who she is related to and who she has to answer to."
While Arellano Félix may be the first alleged female boss of a major drug cartel, there have been reports trickling out of Mexico for years of women who control smaller criminal gangs.
Earlier this year, a Kim Kardashian lookalike created buzz on social media after being labelled as one of the most dangerous women in Mexico.
Claudia Ochoa Félix is reportedly the new leader of "Los Antrax," an elite killing squad used by the ruthless Sinaloa Cartel.
The 27-year-old mother of three, nicknamed the "Empress of Antrax," uses her social media accounts to brag about her lifestyle, posting pictures dressing and posing like Kardashian, all the while wielding a pink personalized AK-47.
Ochoa Félix has since deleted the photos and denied involvement in the gang.