180 Skulls Found in Peru Home of Man Practicing Black Magic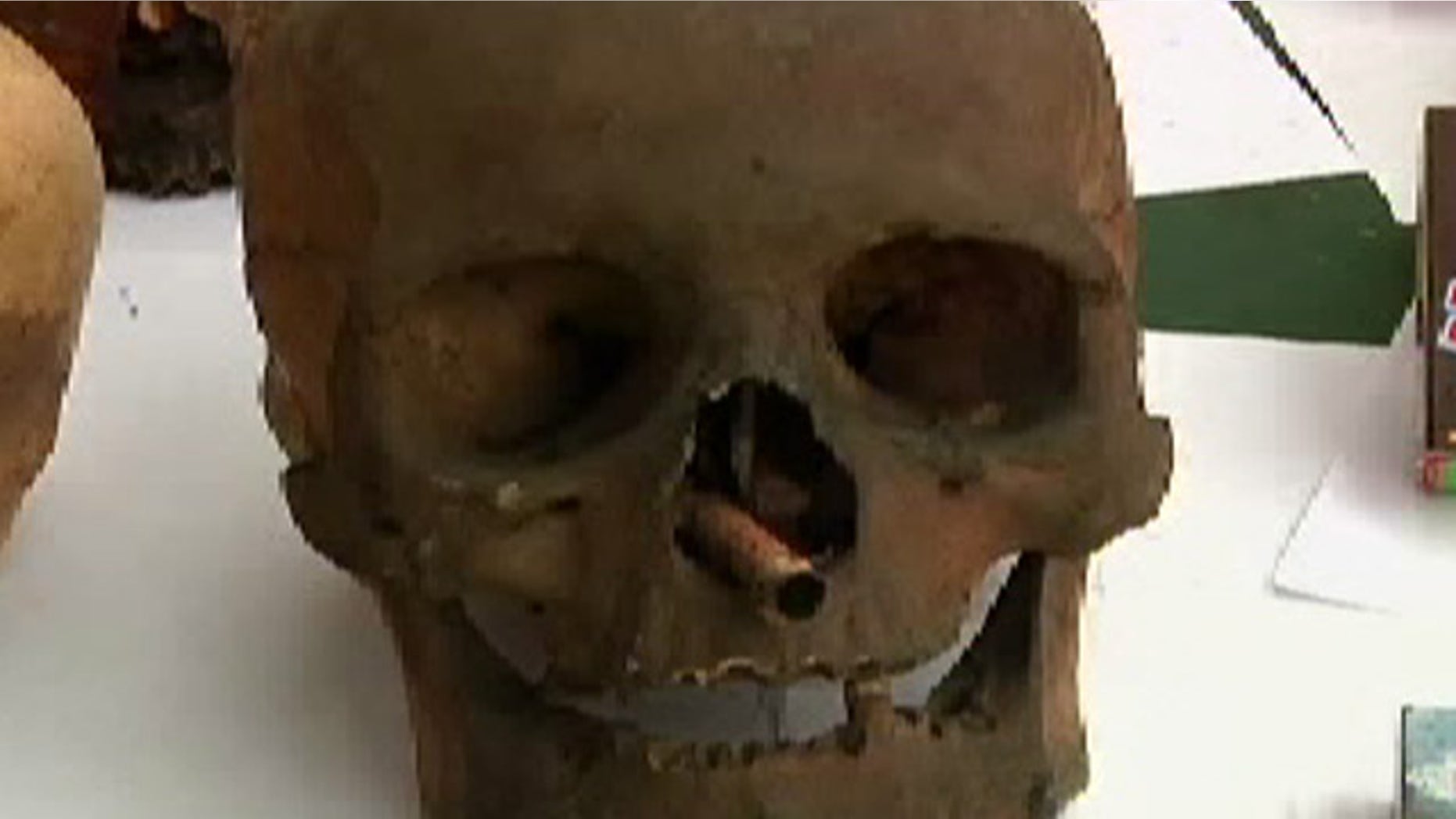 Peruvian police raided the home of a man in downtown Lima who offered to solve people's problems through love potions and satanic rituals.
Inside, they found 180 human skulls.
Police raided the property after an anonymous tip. They arrested a 31-year old man who offered to solve financial, health or love issues with magic potions and black magic.
He had allegedly set up his business less than four blocks away from the Presidential Palace, in Lima's historical district.
Police officers were astonished when they found a large number of human skulls inside the premises.
The Chief of Peru's Criminal Investigation Department, Colonel Carlos Gomez, said the skulls were used to "perform satanic rituals and black magic".
They also found dozens of boxes with "death powder" - believed to be earth from a cemetery - and incense that the man sold as potions and magic powders.
Police are investigation the origin of the skulls and suspect they may have been stolen from a local cemetery.
Trafficking in human remains, or offending the memory of the dead, warrants a prison sentence of up to 6 years under Peruvian law.
Based on reporting by The Associated Press.
Follow us on twitter.com/foxnewslatino
Like us at facebook.com/foxnewslatino