1 of 4 inmates who escaped Berlin prison turns himself in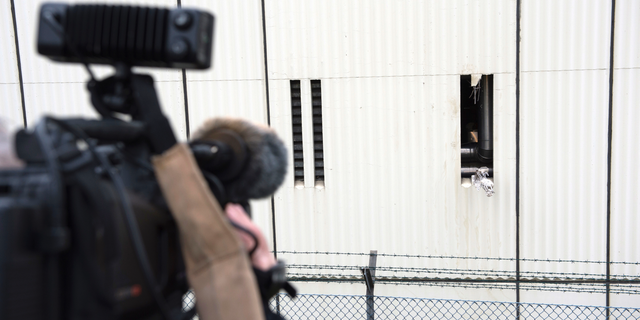 BERLIN – A Berlin city official says one of the four inmates who escaped from a prison in the German capital last week has turned himself in.
On Thursday, four men used a hammer to break down part of a concrete wall at the Ploetzensee prison before climbing over a barbed-wire fence.
In an unrelated incident the same day, an inmate who worked outside the prison during the day failed to return in the evening. And on Monday, two more prisoners at the same facility escaped — one of whom then returned.
City justice minister Dirk Behrendt wrote on Twitter that one of Thursday's escapees turned himself in Tuesday and will be sent to a higher-security facility.
Opponents of Berlin's center-left city government are calling for Behrendt's resignation over the many escapes.