US Navy says 2nd aircraft carrier in Gulf region part of 'routine' deployment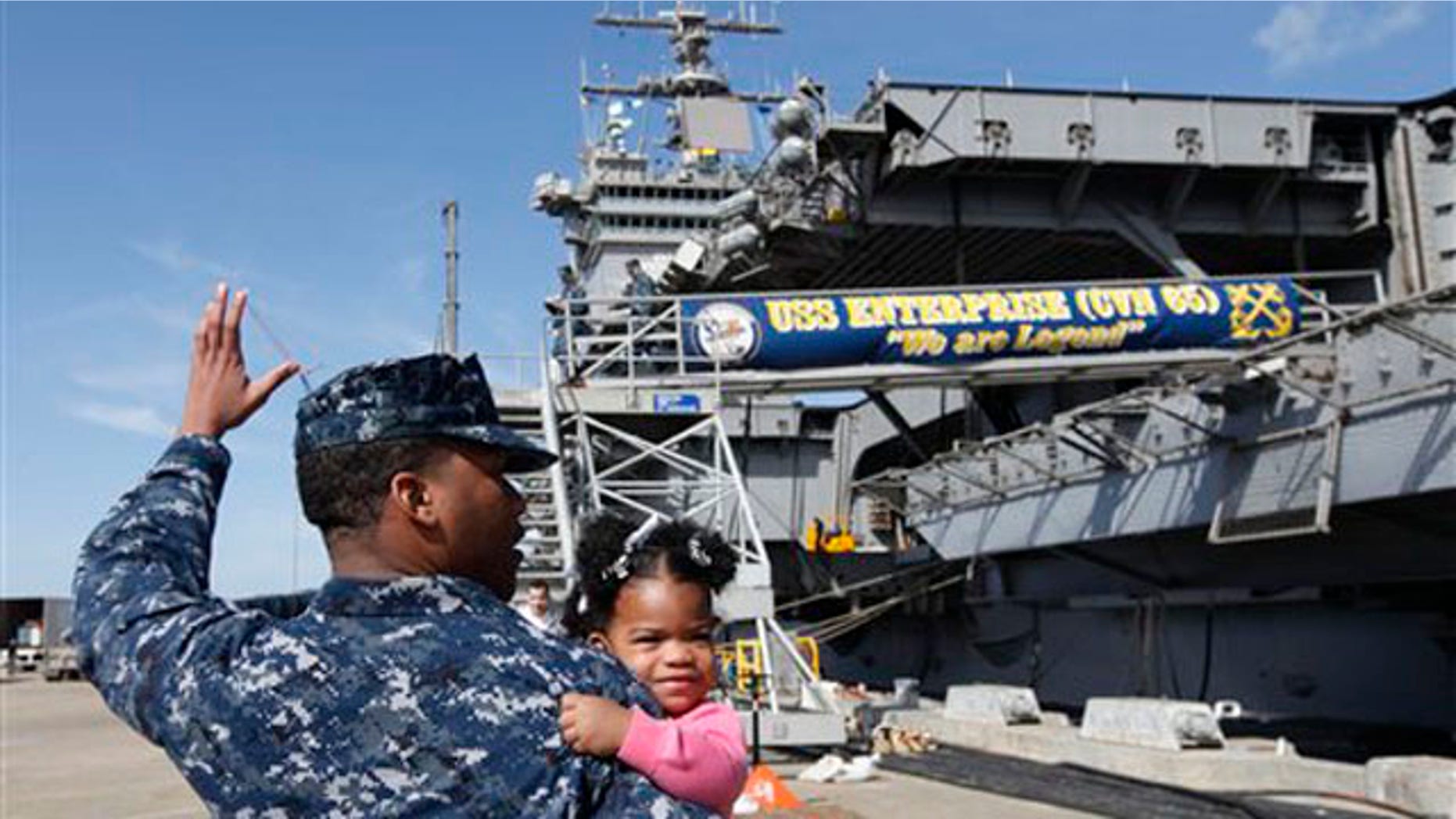 The U.S. Navy claims that the presence of two U.S. aircraft carriers in the Persian Gulf region is part of a "routine" deployment, though the unusual movement comes amid rising tensions with Iran over its nuclear program.
The deployment of the nuclear-powered USS Enterprise along the Abraham Lincoln carrier strike group marks only the fourth time in the past decade that the Navy has had two aircraft carriers operating at the same time in the region.
A statement from the Bahrain-based 5th Fleet said "the carriers are on routine deployments," and that their presence ensures that "the U.S. military has naval and air capabilities to support operations requirements."
The last time two carriers were in the region was June 2010.
Cmdr. Amy Derrick-Frost of the 5th fleet said the two carriers now in the region will support the American military operations in Afghanistan and anti-piracy efforts off Somalia's coast and in the Gulf of Aden.
The battleships will also patrol the Gulf's strategic oil routes that Iran has threatened to shut down in retaliation for economic sanctions.
Fox News' Justin Fishel and The Associated Press contributed to this report.