Trump wants to meet whistleblower; Biden camp wants Giuliani barred from TV news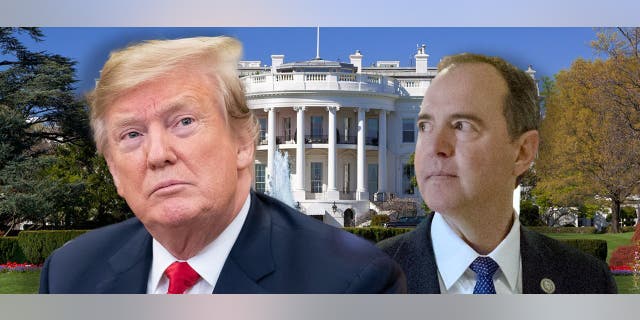 Good morning and welcome to Fox News First. Here's what you need to know as you start your Monday and the new work week...
Trump wants to meet whistleblower, wants Schiff questioned for 'fraud and treason'
President Trump on Sunday said he wants to meet the whistleblower who filed a complaint about his July phone call with the Ukrainian president and to have House Intelligence Committee Chairman Adam Schiff, D-Calif., questioned for "fraud and treason." "Like every American, I deserve to meet my accuser, especially when this accuser, the so-called 'Whistleblower,' represented a perfect conversation with a foreign leader in a totally inaccurate and fraudulent way," Trump tweeted. "Then Schiff made up what I actually said by lying to Congress."
Trump last week released a transcript of the call with President Volodymyr Zelensky, which along with the complaint, detailed how he asked his Ukrainian counterpart to investigate Democratic presidential candidate Joe Biden and his son, Hunter. The incident has set off a formal impeachment inquiry from House Democrats. But Schiff opened Thursday's hearing on Capitol Hill with Acting Director of National Intelligence Joseph Maguire with an exaggerated reading of the phone call, which he later walked back as a "parody."
Trump on Friday blasted Schiff for the fictional summary and demanded his immediate resignation. Appearing on ABC News' "This Week," Schiff said that precautions have been taken to protect the whistleblower's identity amid the criticism from Trump and his allies. The whistleblower is reportedly a member of the CIA and according to Schiff, could testify before House lawmakers soon. Click here for more on our top story.
Biden campaign seeks to bar Giuliani from TV news
Joe Biden's presidential campaign requested in a letter on Sunday that major news networks not invite President Trump's personal attorney Rudy Giuliani anymore, after Giuliani spent the morning on a series of talk shows aggressively highlighting what he called Biden's apparently corrupt dealings in Ukraine and China. The Biden campaign wrote to NBC News, CBS News, Fox News and CNN to voice "grave concern that you continue to book Rudy Giuliani on your air to spread false, debunked conspiracy theories on behalf of Donald Trump," according to the Daily Beast, which first reported the existence of the letter.
Meanwhile, "Fox News Sunday" anchor Chris Wallace reported that Giuliani was not the only attorney trying to get damaging information on Biden from Ukrainian officials, and Trump's decision to withhold aid from Ukraine this summer was made in spite of several federal agencies supporting the aid. Washington, D.C., lawyers Joe DiGenova and his wife, Victoria Toensing, worked alongside the former New York City mayor. According to a top U.S. official, the three attorneys were working "off the books" -- not within the Trump administration -- and only the president knows the details of their work.
Toensing denied the allegations in a tweet. Giuliani denied working with other attorneys in an interview with Maria Bartiromo on Sunday Morning Futures." Wallace responded, "We stand by our story."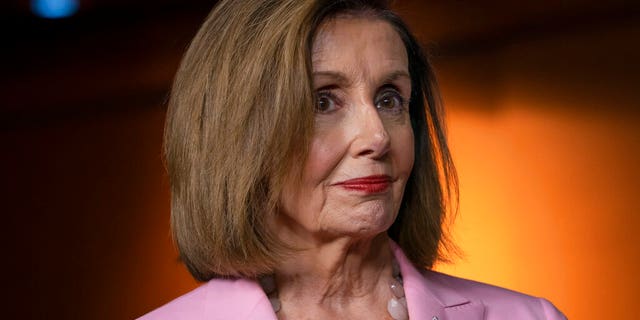 Pelosi: Democrats 'ready' to impeach Trump: 'He gave us no choice'
House Speaker Nancy Pelosi told CBS News' "60 Minutes" on Sunday that despite her previous hesitation to launch impeachment proceedings against President Trump, Democrats are now ready to impeach the commander-in-chief if necessary. "We could not ignore what the president did. He gave us no choice," she said. "So, it wasn't any change of mind. I always said we will follow the facts where they take us, and when we see them, we will be ready. And, we are ready."
UAW strike against GM enters third week
After a weekend of talks, there is still no contract. The strike by UAW workers against General Motors continues into a third week. Talks are expected to resume Monday morning, which is the 15th day of the strike. "The parties worked all weekend addressing the complex issues before them, but have not reached a tentative agreement yet. Negotiations will resume first thing Monday morning and we will continue to look for solutions to reach an agreement," UAW said on Sunday. Striking employees can begin collecting $250 a week in strike pay that breaks down to $50 per weekday. That comes to $6.25 an hour, below the federal minimum wage of $7.25.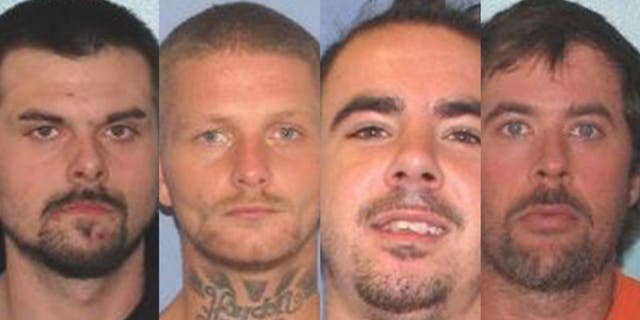 Three Ohio inmates captured; one remains on the run: report
Three of the four inmates who escaped from a southeast Ohio jail after overpowering guards have been captured in North Carolina, WCMH reported. According to a spokesperson from the town of Cary, North Carolina, the local police department got a call around 2 a.m. saying that the four fugitives were pinged in the area, WCMH reported. According to WCMH, jail records show that Christopher Clemente, Brynn Martin and Troy McDaniel were booked into the Wake County, N.C. jail. Lawrence Lee remained on the loose.
CLICK HERE TO GET THE FOX NEWS APP
TODAY'S MUST-READS
Mark Hamill slammed on social media for 'fraud' comment on Ivanka Trump's Instagram pic of son.
Chinese parade may include glimpse at nuclear-capable missile that could reach US in 30 minutes.
More than 130 dolphins die on island beach off West Africa in mysterious mass stranding.
MINDING YOUR BUSINESS
Forever 21 files for bankruptcy protection.
CVS stops selling Zantac over cancer fears.
American Dream: From busboy to top 10 realtor.
#TheFlashback: CLICK HERE to find out what happened on "This Day in History."
SOME PARTING WORDS
Peter Schweizer, author of "Secret Empires," breaks down the timeline of Joe and Hunter Biden's connections in Ukraine and discusses allegations of corruption on "Life, Liberty & Levin."
Not signed up yet for Fox News First? Click here to find out what you're missing.
Click here to find out what's on Fox News today.
Fox News First is compiled by Fox News' Bryan Robinson. Thank you for joining us! Enjoy your day! We'll see you in your inbox first thing on Tuesday morning.