Convicted serial killer Samuel Little confesses to 3 more murders, charged with 2 deaths
One of the most notorious serial killers profiled by the FBI, who has confessed to more than 90 murders in the span of 35 years, was indicted Friday in the killings of two Ohio women between 1984 and 1991.
Samuel Little, 78, was charged with four counts of aggravated murder and six counts of kidnapping for the murders of Mary Jo Peyton, 21, and Rose Evans, 32, after prosecutors say he confessed to both killings while serving a life sentence in Texas.
The Cuyahoga County Prosecutor's Office was contacted by the FBI in October in regards to an ongoing investigation that Little had allegedly confessed to three murders in the Cleveland area.
CONVICTED SERIAL KILLER SAMUEL LITTLE MAY BE CONNECTED TO COLD CASE MURDERS IN LOUISIANA, OFFICIAL SAYS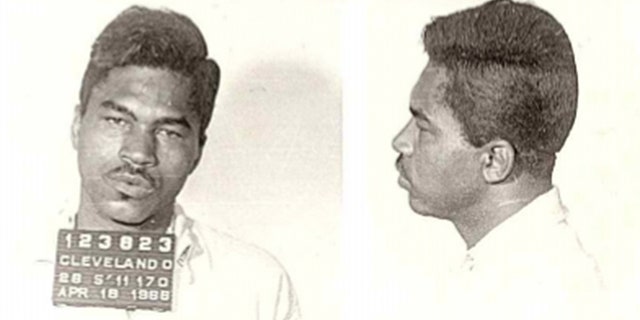 Little was serving a life sentence in a California State Prison after he was convicted in 2013 for three murders. Several years later, in 2018, he was extradited to Texas for a fourth murder which he pleaded guilty to and received another life sentence.
While in a Texas State Prison, Little confessed to more killings, including five Ohio women. Investigators were able to track three of the five to the Cleveland area, and identified two of the women.
A third victim, a woman killed in Cincinnati in 1974, has yet to be identified.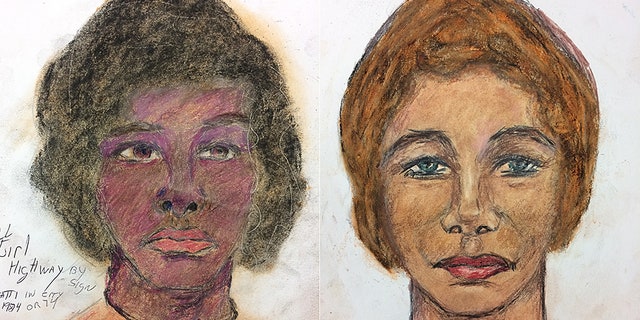 According to information Little provided to investigators, he met Peyton one night between May and June 1984 in a bar near E. 10th St. and Euclid Ave. The pair left the bar together and little took her to an abandoned factory where prosecutors say he killed her by strangling her with his hands.
FBI WANTS HELP IN IDENTIFYING VICTIMS FROM PORTRAITS DRAWN BY SERIAL KILLER
He disposed of her body by throwing it down a basement stairwell. Peyton's body was discovered by two people on July 3 of that year.
Several years later, on August 24, 1991, Little met Evans while in the area of E. 55th St. and Central Avenue. He offered the woman a ride but instead took her to a vacant lot where he again strangled the victim to death using his hands.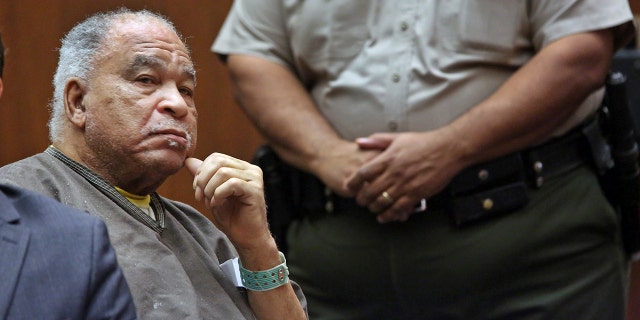 Little covered the body with two tires but her body was found that same day by a bystander.
Investigators with the Cuyahoga County Prosecutor's Office have not been able to identify the third victim.
MURDERED MEMPHIS MOTHER MAY BE SUBJECT IN SERIAL KILLER'S SKETCHES, FAMILY CLAIMS
Little is possibly the most prolific serial killer in U.S. history, surpassing the likes of John Wayne Gacy, Ted Bundy and Green River's Gary Ridgway. He has confessed to 93 murders between 1970 and 2005.
Ector County District Attorney Bobby Bland in Odessa, Texas, said 50 cold homicide cases have been closed as a result of Little's confessions and that most of the remaining unsolved slayings occurred in California.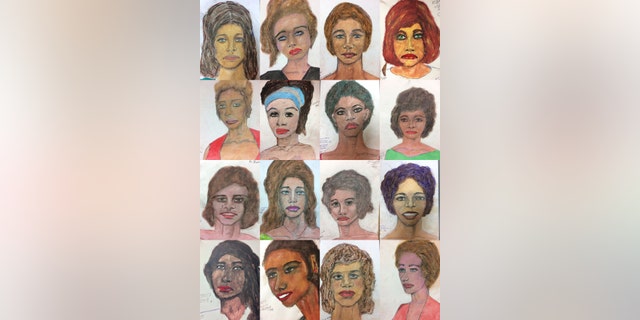 While incarcerated, Little began his confessions which he accompanied with portraits of the victims that he drew from memory.
CLICK HERE TO GET THE FOX NEWS APP
The FBI said last month that it is also investigating Little for more killings in Louisiana. He was said to have targeted "vulnerable women who were often involved in prostitution and addicted to drugs."
A warrant for Little's arrest was issued Friday. If convicted he will face a third life sentence without the possibility of parole.