FBI wants help in identifying victims from portraits drawn by serial killer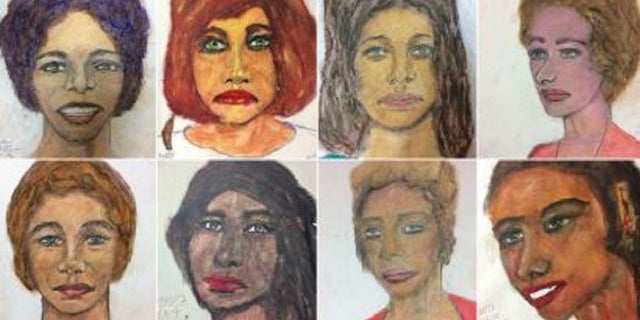 NEWYou can now listen to Fox News articles!
The FBI on Tuesday released the portraits of 16 unidentified women made by serial killer Samuel Little while in prison in hopes of closing out the cold cases.
SERIAL KILLER PLEADS GUILTY IN TEXAS WOMAN'S 1994 DEATH
Little has confessed to killing 93 people over more than three decades, starting in 1970. He began drawing the portraits of his victims from memory last year with the encouragement of investigators.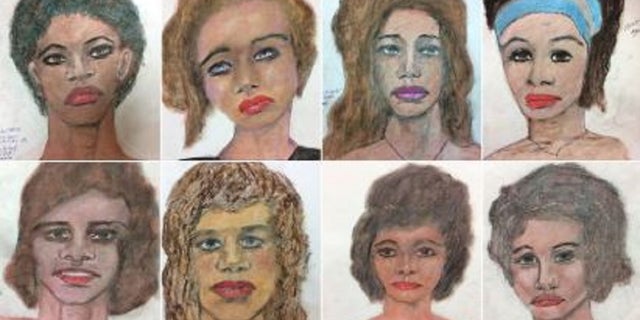 All of Little's victims were strangled and their bodies dumped in mostly wooded areas. Because there were no gunshot or knife wounds on the victims, investigators blamed accidents, natural causes or drug overdoses for the slayings. Most of the women lived on the margins of society as prostitutes, drug addicts and transgender women whose deaths wouldn't garner much attention.
Each image of the women features red lips with oval eyes, the Los Angeles Times reported. One victim in Miami is wearing a blue headband, another killed in Atlanta is seen with her mouth half open and a third in Texas has purple hair.
CLICK HERE TO GET THE FOX NEWS APP
Police have yet to link 13 of the portraits to victims or crimes committed by Little, according to the Times. Investigators have matched his confessions to skeletal remains and case files in the other three cases - one in one from Prince George's County, Md., one from West Memphis, Ark., and the third from Pascagoula, Miss.