Limo operator indicted on manslaughter, negligent homicide in crash that killed 20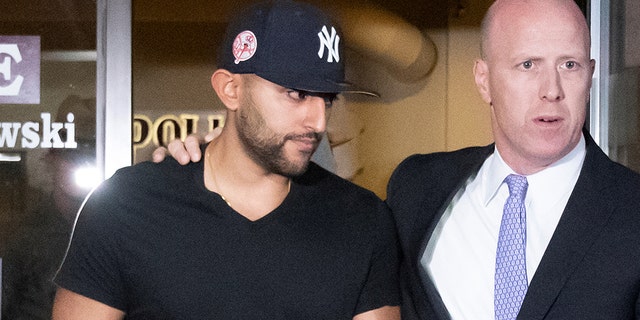 NEWYou can now listen to Fox News articles!
An operator of a limousine company was indicted Friday on 40 felony counts for a deadly crash in New York state that killed 20 people last year.
Nauman Hussain, who ran the Prestige Limousine company with his father, was charged with 20 counts of manslaughter in the second degree for each victim and 19 more counts of criminally negligent homicide were added to single count he was already facing, the Albany Times Union reported.
NEW YORK CRASH VICTIM TEXT MESSAGED THAT LIMO WAS IN 'TERRIBLE CONDITION' BEFORE ACCIDENT KILLED 20
The grand jury handed up the indictment after deliberating all day in the Schoharie County Court's basement, six months after Hussain, 29, was first charged in the investigation's early stages, the paper reported.
Hussain's defense attorney, Lee Kindlon, told Rochester's Democrat & Chronicle that his client was "not guilty of criminal wrongdoing" and called the indictment "flawed."
"We will fight for him every step of the way," Kindlon said.
Hussain was expected to plead not guilty at his arraignment scheduled for Wednesday.
Prestige Limousine rented out the 2001 Ford Excursion limo on Oct. 6, 2018, to a group of 17 friends who were planning to celebrate a birthday at a brewery in Cooperstown. The limo blew through a stop sign and crashed into a parked vehicle and two people at a county store. The two bystanders along with everyone in the limo were killed.
CLICK HERE TO GET THE FOX NEWS APP
The limousine driver, 53-year-old upstate New Yorker Scott Lisinicchia, didn't have an appropriate license to operate the vehicle, which failed a state inspection just weeks before the deadly crash.
The crash was the nation's deadliest transportation accident in nearly a decade.