FBI informant listed as owner of limousine in deadly New York crash
The owner of the limousine involved in a crash that killed 20 people in upstate New York over the weekend was a wire-wearing informant in two FBI terrorism stings, Fox News has learned.
The government credited Shahed Hussain with rooting out radical Muslims at mosques in the New York cities of Newburgh and Albany while he was working as a well-paid FBI snitch.
Hussain is listed as the owner of Prestige Limousine, which operated the 2001 Ford Excursion stretch limo that crashed Saturday in Schoharie, N.Y., according to federal records, which showed that four vehicles had been taken out of circulation by the company due to inspection failures in the past 24 months.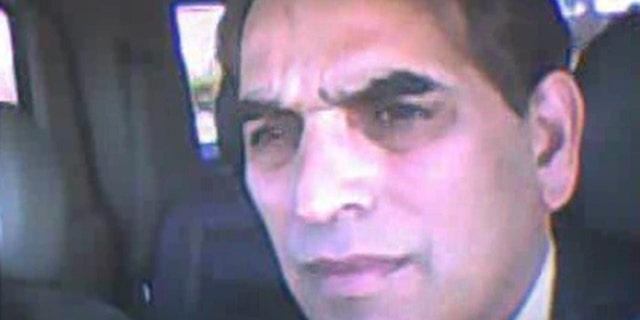 The records list an address in Gansevoort, N.Y., that Hussain used when he filed for bankruptcy in Albany in 2003.
The limousine was carrying 18 people when it blew a stop sign and crashed into a parked vehicle and two people at a county store. Everyone in the limo was killed.
NEW YORK CRASH VICTIM TEXT MESSAGED THAT LIMO WAS IN 'TERRIBLE CONDITION' BEFORE ACCIDENT KILLED 20
Valerie Abeling told The Washington Post that before the crash her daughter received a text message from her cousin Erin Vertucci, one of the victims, saying that limousine "appeared in terrible condition." Vertucci's new husband Shane McGowan was also killed.
New York Gov. Andrew Cuomo said Monday that the limousine driver didn't have an appropriate license to operate the vehicle.
He also told reporters that the limo also failed an inspection last month conducted by the New York State Department of Motor Vehicle.
"The owner of the company had no business putting a failed vehicle on the road," Cuomo said. "Prestige has a lot of questions to answer."
Prestige was also slapped with a cease-and-desist order Monday to stop the company from operating as authorities continue to investigate the crash, the governor said.
The person behind the wheel has been identified in reports as 53-year-old upstate New Yorker Scott Lisinicchia.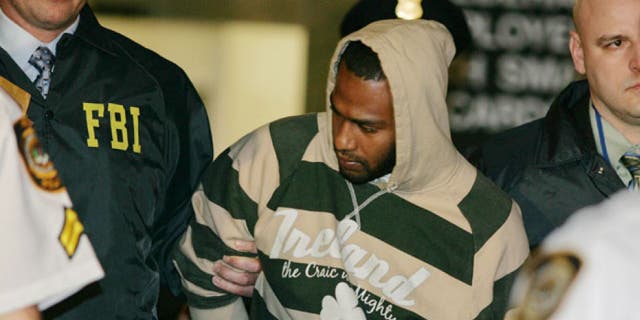 Hussain became an FBI informant after being convicted of federal fraud charges in 2002 in Albany, according to the Albany Times Union. He was taking payments from immigrants, some of whom could not read English, in a scheme to cheat on state exams to obtain driver's licenses.
As part of one of the FBI stings, Albany imam Yassin Aref and an acquaintance who owned a pizza shop were accused of laundering money for Hussain in connection with a fictitious terror plot, the paper reported.
They were convicted in 2006 and both sentenced to 15 years in federal prison.
Hussain reemerged as an FBI informant in 2009, when four Newburgh men were charged with conspiring to plant explosives outside two Bronx synagogues. Hussain befriended one of the men at a Newburgh mosque while posing as a wealthy businessman and then met the other three before implicating all of them them in the terror plot.
The foiled terror plot was trumpeted as a "textbook example of how a major investigation should be conducted" by then-Police Commissioner Ray Kelly, the New York Post reported.
However, during the trial Hussain's truthfulness became a big issue.
NEW YORK LIMO IN FATAL CRASH FAILED INSPECTION, DRIVER DID NOT HAVE APPROPRIATE LICENSE, GOVERNOR SAYS
In one instance, he testified about receiving substantial sums of money from a family trust in Pakistan during the pendency of the New York bankruptcy case.
He admitted under questioning that he had not disclosed the existence of the trust or the income he received to the Bankruptcy Court or his creditors.
The "Newburgh Four" were convicted and each was sentenced to 25 years in prison but New York federal court judge Colleen McMahon questioned Hussain's honesty and the FBI's tactics.
"I believe beyond a shadow of a doubt that there would have been no crime here except the government instigated it, planned it and brought it to fruition," she said. "That does not mean there was no crime."
Messages left by Fox News for Hussain at a phone listed in his name were not returned.
An Albany attorney who said he was representing Prestige issued a statement Monday afternoon, expressing condolences to the families of the victims.
Lee Kindlon said the firm has been conducting an internal investigation and had taken its fleet of vehicles off the road.
"We have already met with State and Federal investigators, and plan to do so again, as it is our goal to provide answers as quickly as possible," Kindlon said.