Hanukkah stabbing suspect charged with hate crimes as FBI find journals in home that appear to 'express anti-Semitic sentiments'
The New York man accused of stabbing five people at a rabbi's home during a Hanukkah celebration this past weekend was charged Monday with federal hate crimes as details are emerging about a series of handwritten journals found at his home that the FBI says appear to "express anti-Semitic sentiments."
Grafton Thomas faced five counts of obstructing the free exercise of religious beliefs by attempting to kill with a dangerous weapon and causing injuries. The 37-year-old already was charged with five counts of attempted murder and one count of burglary following the incident that unfolded Saturday night in Monsey, N.Y., which officials have described as an anti-Semitic act of "domestic terrorism."
Thomas appeared in court Monday afternoon, where he was recommended to remain detained pending trial. The defense requested Thomas be allowed to receive medicines for bipolar disorder and schizophrenia, given his history of mental illness.
Law enforcement officials who searched Thomas' home in Greenwood Lake found handwritten journals that appeared to "express anti-Semitic sentiments," an FBI agent wrote in a federal complaint filed Monday.
SUSPECT IN HANUKKAH ATTACK HAS HISTORY OF MENTAL ILLNESS, FAMILY SAYS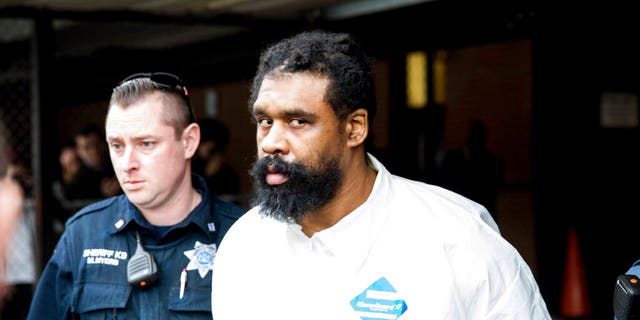 The journals questioned "why [people] mourned for anti-Semitism when there is Semitic genocide" and claimed the "Hebrew Israelites" took from the "powerful [people] (ebinoid Israelites)." They also contained references to "Adolf Hitler" and "Nazi Culture" on the same page as drawings of symbols such as the Star of David and a swastika, the complaint read.
"The term 'ebinoid Israelites' appears to be a reference to the 'Black Hebrew Israelite' movement, in which groups of African-Americans assert that they are the descendants of the ancient Israelites," the FBI agent wrote in the complaint. The gunman in the recent mass shooting at a kosher supermarket in Jersey City, N.J., was a follower of the Black Hebrew Israelite group, WNBC previously has reported.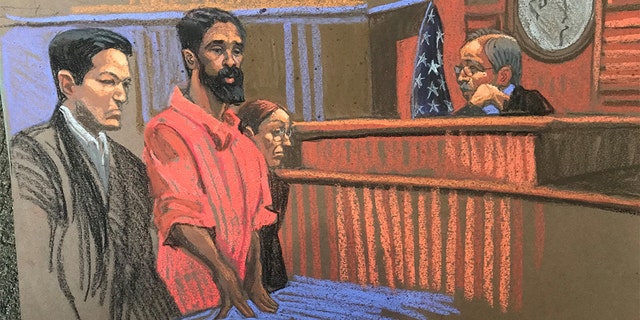 A phone recovered from Thomas' car also contained Internet searches for "Why did Hitler hate the Jews" and "German Jewish Temples near me," the agent wrote.
Thomas' lawyer described him Monday as a Marine veteran in need of "serious psychiatric evaluation." He called the 75 pages of notes found inside Thomas' home "ramblings of a disturbed individual," adding that Thomas had no history of anti-Semitism.
GRAFTON THOMAS PLEADS NOT GUILTY TO ATTEMPTED MURDER CHARGES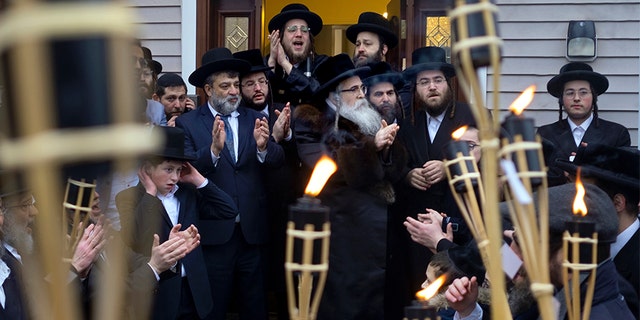 Thomas' family, through a statement issued by his attorney, said he has "a long history of mental illness and hospitalizations" yet has "no history of like violent acts and no convictions for any crime.
"He has no known history of anti-Semitism and was raised in a home which embraced and respected all religions and races," the statement added. "He is not a member of any hate groups."
Thomas was arrested within two hours of the Saturday night attack in Monsey. The FBI agent said the attack began after he entered the home wearing what appeared to be a scarf and then said, "in substance and in part, 'no one is leaving.'"
Following that alleged declaration, Thomas pulled out a machete and "started stabbing and slashing people in the rabbi's home," the FBI agent wrote.
JERSEY CITY SHOOTER PUBLISHED ANTI-SEMITIC POSTS ONLINE, REPORT CLAIMS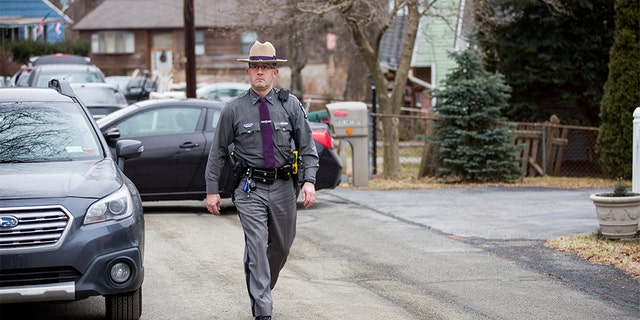 When police pulled over Thomas' car in Manhattan later, he had blood all over his clothing and smelled of bleach but said "almost nothing" to the arresting officers, officials said.
Thomas' aunt told The Associated Press that Thomas had a "germ phobia" and would wash his hands and feet with bleach obsessively, sometimes several times a day.
She said Thomas grew up in the Crown Heights neighborhood of Brooklyn and "lived peacefully" among Jewish neighbors. She said Thomas had not been taking his medication and recently disappeared for a week.
The woman spoke on the condition of anonymity out of fear she would lose her government job for speaking publicly.
"They're making him look like this monster," she said in a telephone interview. "My nephew is not a monster. He's just sick. He just needs help."
Thomas' criminal history included an arrest for assaulting a police horse, an official briefed on the investigation told The Associated Press.
NEW YORK JEWS CONTINUE HANUKKAH CELEBRATIONS FOLLOWING STABBING
Investigators, including those from the FBI, also were looking Monday into whether Thomas was linked to the stabbing of a 30-year-old man in Spring Valley, N.Y., on Nov. 20, a law enforcement source told the New York Post.
In that attack, the victim was heading to morning prayers at a religious center when he was "jumped and beaten and stabbed multiple times," Israel Altman, a member of the non-profit Chaverim emergency services organization, told The Journal News.
"No words were exchanged and they pummeled him to the ground for several minutes," Rabbi Yisroel Kahan added.
The location of that incident was about a 10-minute drive from the Monsey home where the stabbings unfolded over the weekend.
Law enforcement sources who spoke to the New York Post said that back on Nov. 20, Thomas' vehicle was spotted near the scene of the stabbing and he was questioned as a person of interest — but later was released without charges.
Rockland County Executive Ed Day, when asked Monday if the stabbings were connected, said: "Not that I am aware of."
"Of course, law enforcement is going to look for similarities," he said. "You'd be negligent if you didn't look."
CLICK HERE TO GET THE FOX NEWS APP
Rabbi Chaim Rottenberg, whose home was the scene of this weekend's attack and whose son was stabbed, said in a powerful statement Sunday that Jewish people will "forge forward in faith" in the face of the recent spate of anti-Semitic attacks in the area.
Thomas' next preliminary hearing was scheduled for Jan. 13.
Fox News' Bradford Betz, Maria Paronich and The Associated Press contributed to this report.